This video is great! Thank you for the inspiration to get out!
I went out on my first scouting trip yesterday. I honed in on a deer highway about 200 yards wide of dry land with oaks. It's isolated between a swamp and a river that is best paddled because it winds and has a lot of trees in it. Also, the put ins and take out are very far apart.
Went through this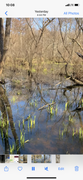 Followed heavy track to this bedding area that I presume gets used heavily during hunting season. It had the bones from 2 or 3 deer scattered through the area.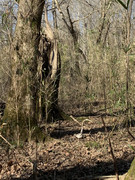 A good day in the woods going where others don't go! I'm excited for hunting season now!