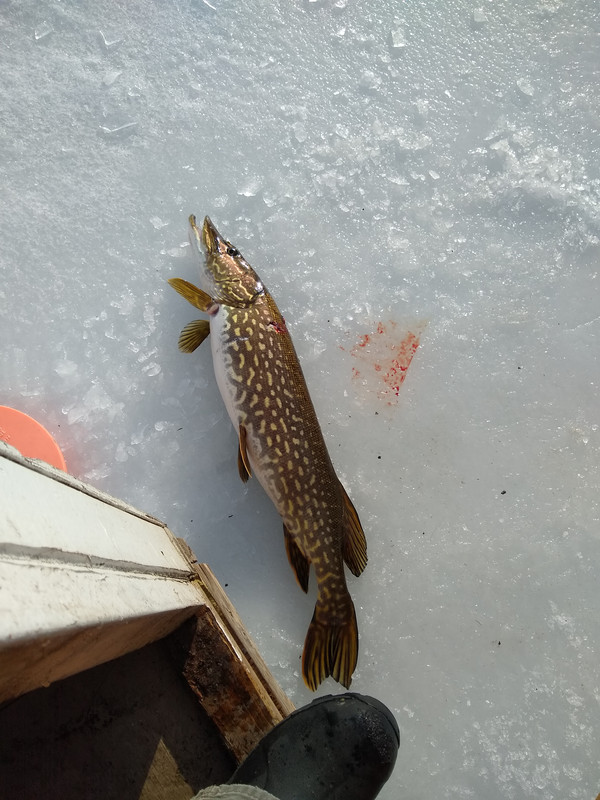 Well Uncle Bud's spear struck again. I mentioned the history of this spear in this thread
https://www.thehuntingbeast.com/viewtop ... 65&t=53997
So I moved the shanty. I did not see a single fish, including panfish, during any of my sits. I would have moved it sooner, but its been a strange winter with warm ups and little snow storms. That makes the surface either slushy or too much snow to move it without a machine. Well conditions were perfect for a move since Friday. I popped it out of the frozen slush from last weeks snow/slush mess . So Saturday I pushed it over to the flats, next to my neighbors shanty and where I have been catching good numbers of panfish.
Pushed it across the lake. Put the ice cleats on and get a heavy pry bar and off I go pushing 500+ lb shanty about 100 yards. This is one reason you will never find me in a gym (clearly I got better things to do).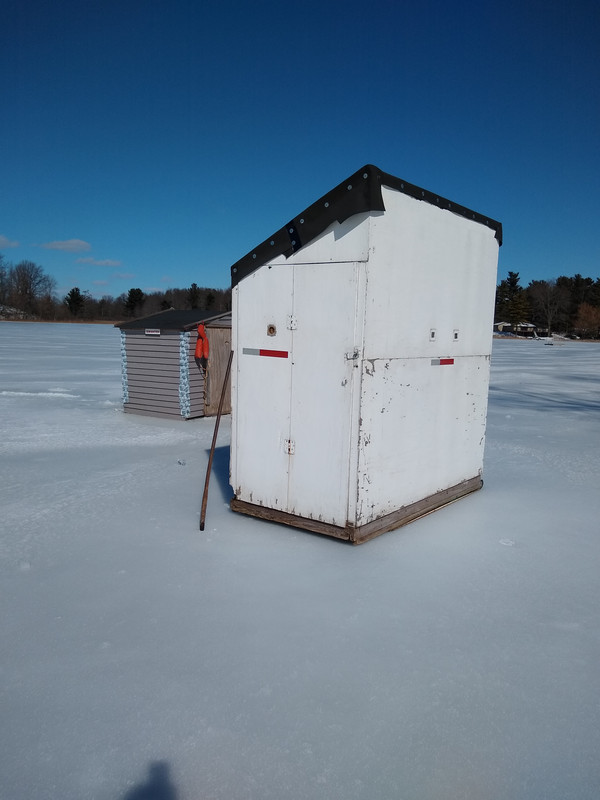 Cut another hole. Ice was a pretty solid 10" or so didn't measure it, just a guess.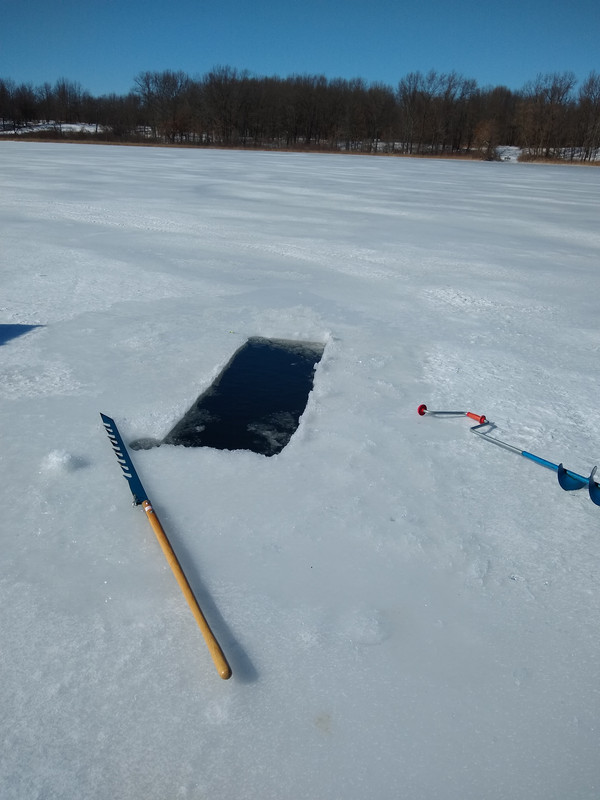 Sliding it over. Got to be careful with no one to watch the back.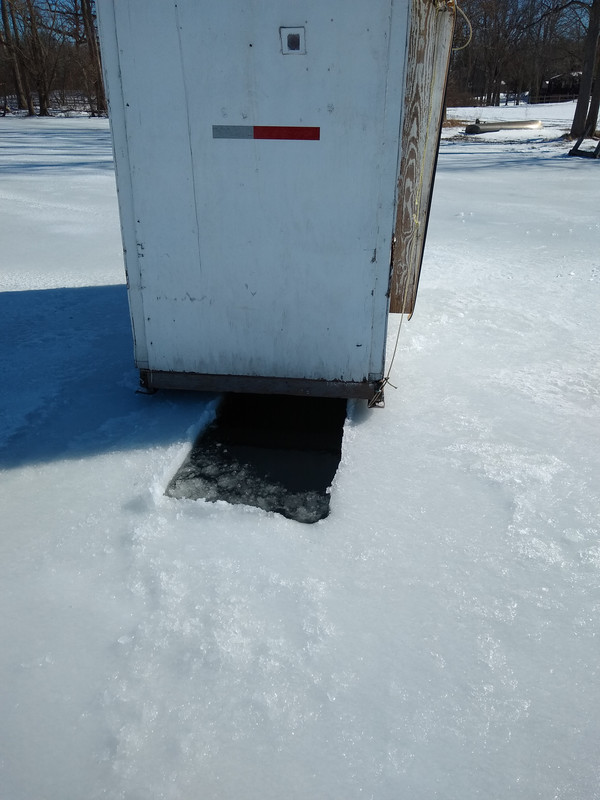 Here is my view down the hole. I don't think I know how to select the proper settings for dark pics. I could see very well down the hole, you can see my hot pink decoy. I had fish in the hole last night non stop. It was like watching an aquarium. So a couple nice bass and some decent crappies. But it was fun to see fish in the hole. No takers on my hot pink decoy last night.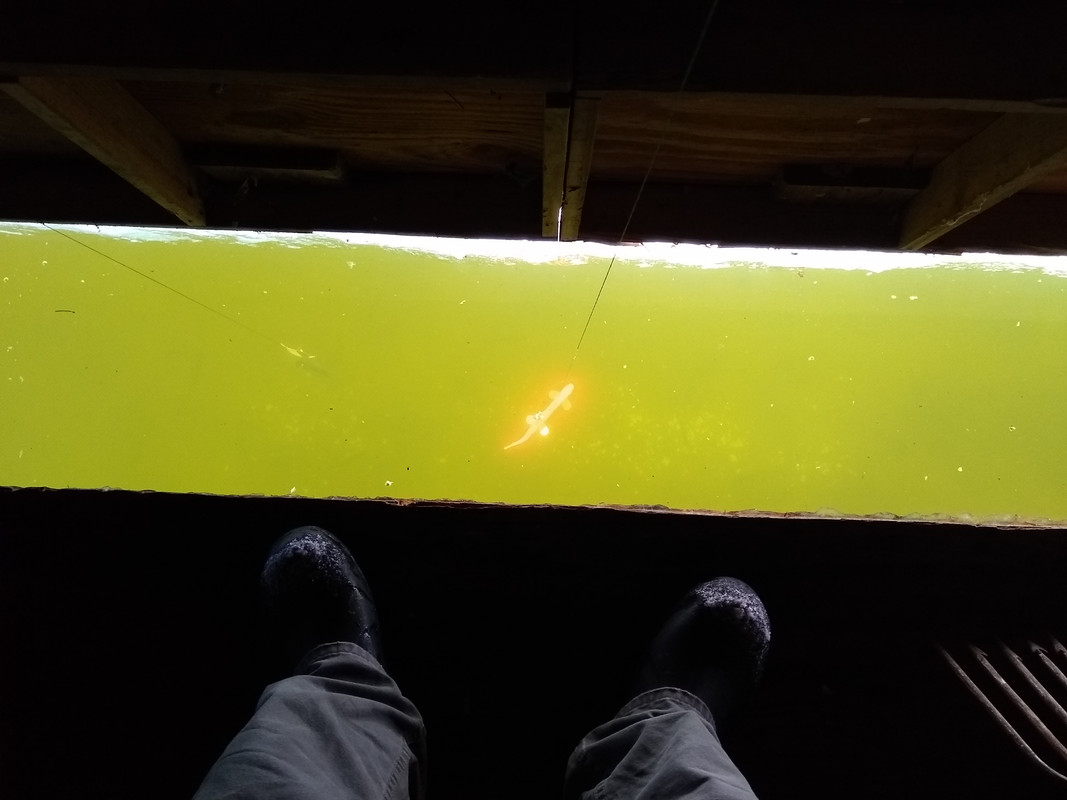 Here is the sunset on the walk home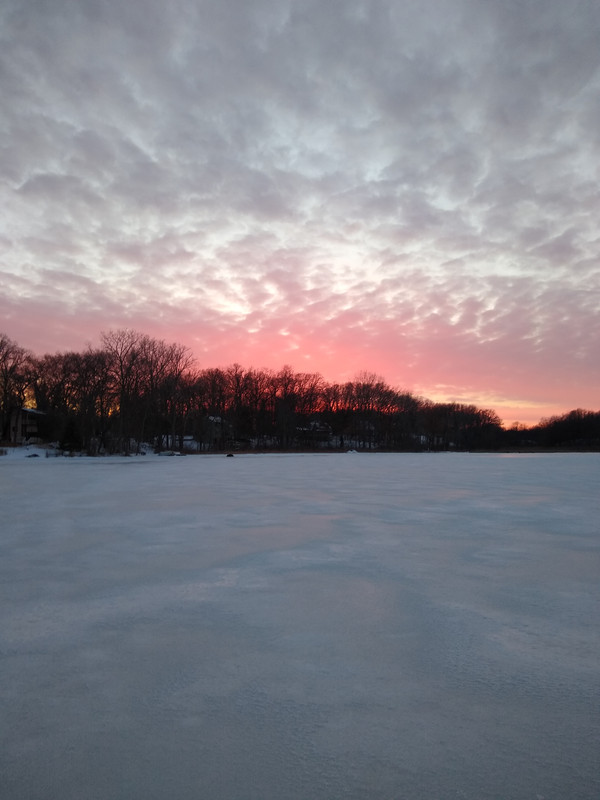 Well today I went back this morning. Water was way less clear, but could still make out my eggshells on the bottom (~8' depth), but again non stop action of panfish and bet I saw 4 or 5 bass, one was about 18-20" and something big moved across bottom on the right side. I had spear in hand and our first northern comes to the hot pink, apparently its a lady killer. A 32" female had no idea that Uncle Bud's spear was above. Right behind the gills, a near perfect shot.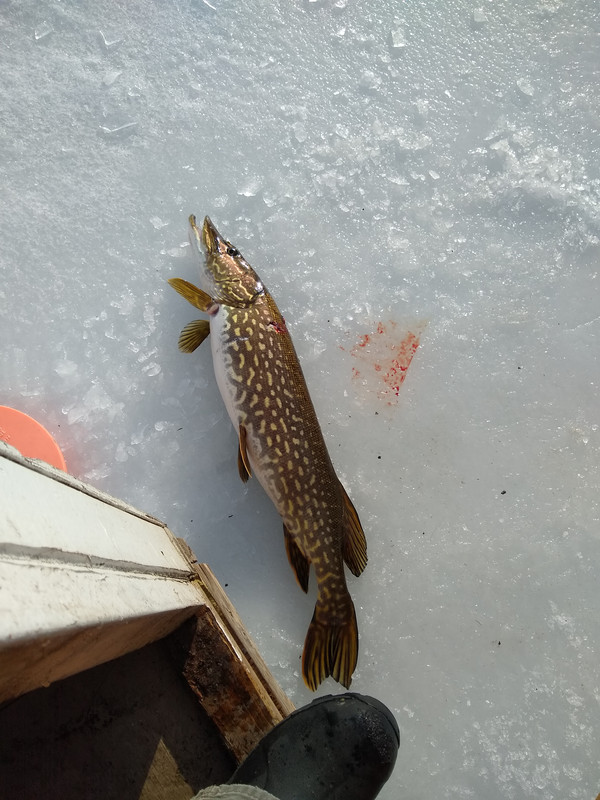 did I already show that one, oh well, thought I better lead with it as well.
A couple hero shots. My neighbor Ron called me a few times last night while I was in the shanty. I was waiting for him to call this morning. Since he did not, thought I better go over there and show him and get my pic taken.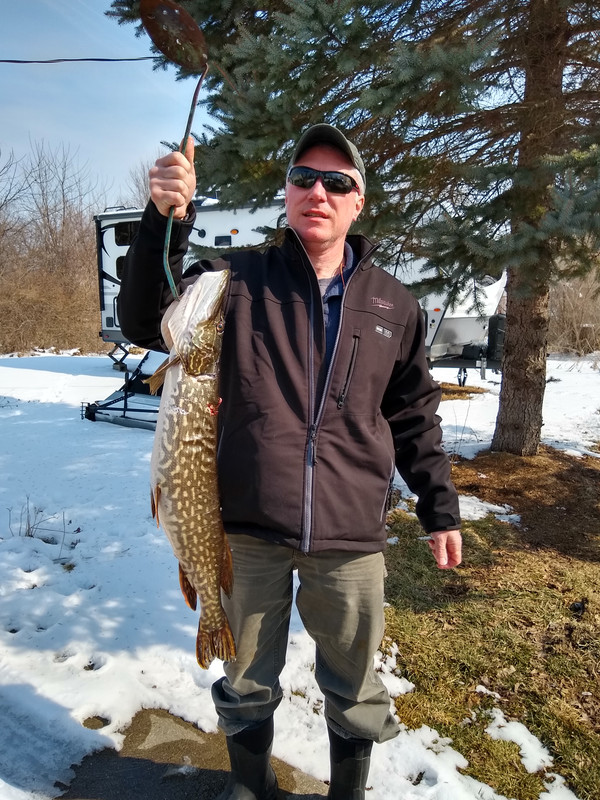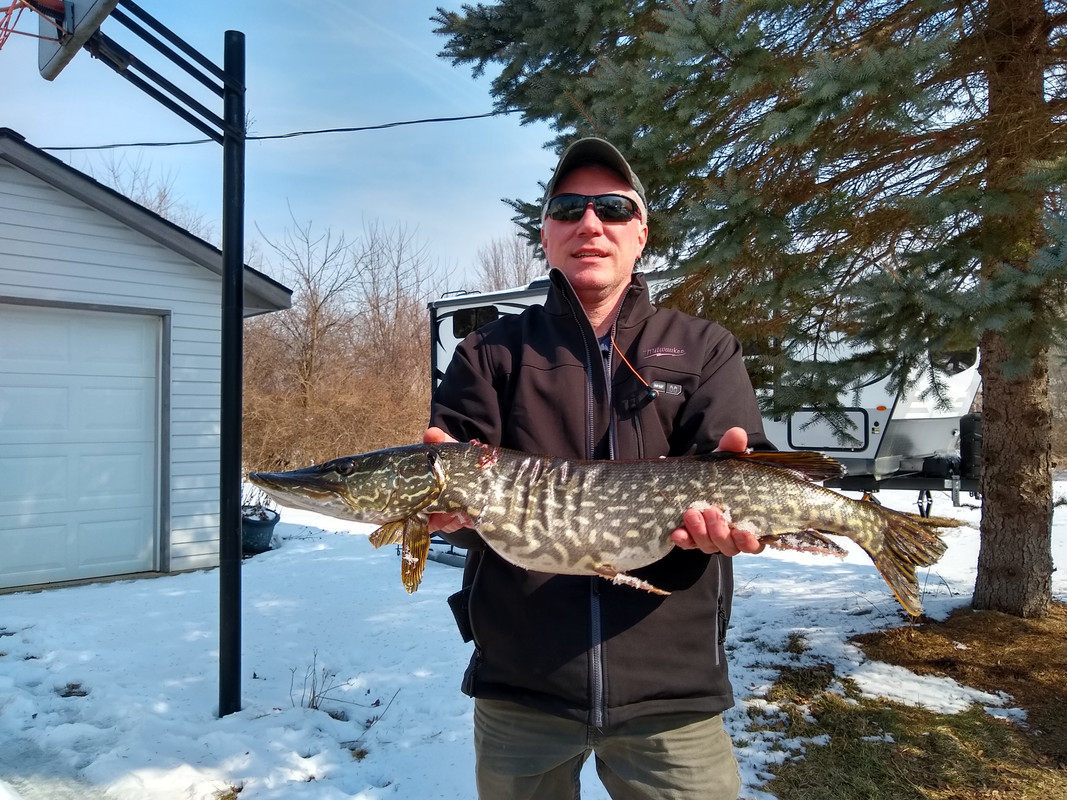 I texted my cousin to let her know that Uncle Bud's spear still works. I also let her know about the beaver that joined me in the hole the other day.
It is supposed to get warm and rain all next week, so I think I am done for the year. I am pulling it off the ice tomorrow.