I was scouting today and decided to check out a small watering-hole. I have been keeping an eye on it or possibly a warm day during the rut. Today I stopped by to see if anyone had dropped an antler in the water. It was a good tip from a wired to hunt podcast recently, but no luck for me in that department today.
I did see a salamander swimming under the ice and found some salamander eggs. I didn't get a picture of the salamander because by the time I figured out what I was looking at... it was gone. I did a Google Search and I believe this is Jefferson's salamander, mostly based on what I saw I did not get a picture of, as well as the habitat type that I was in today.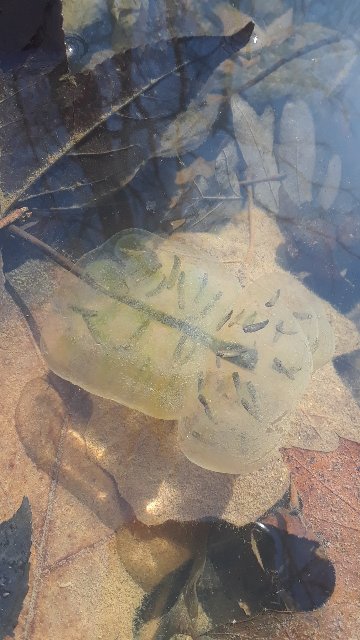 I found some good stuff so far this season, but also weird stuff, like a car underwater in a creek and a bridge washed out.