Some call them dark houses or shanties. This one a neighbor gave me and has an 8'x2" hole in it.
Here is my neighbor Mike and his dog checking the depth. I really do know this lake well, too bad it is marginal at best for fishing (but sure is convenient), first hole right on the drop. Sometimes it takes me two holes to find the drop off.
Next we cut the hole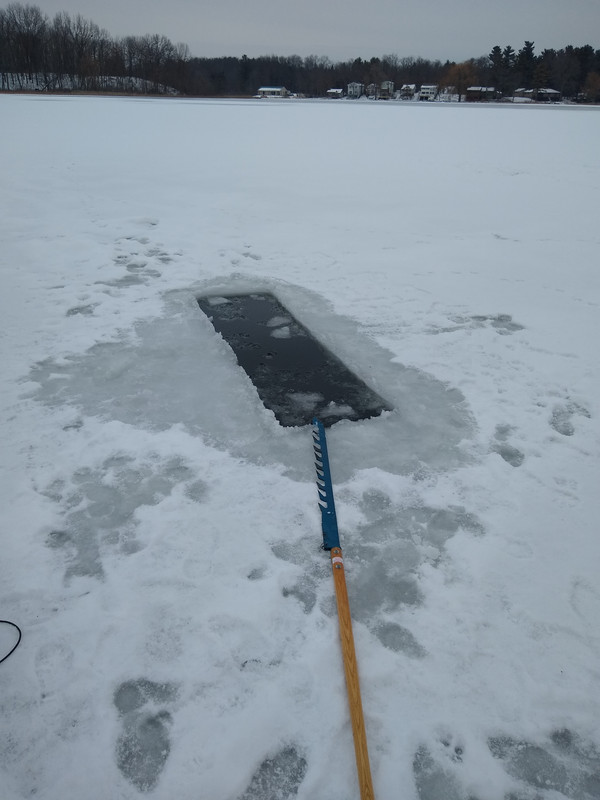 Why yes that is my saw, here is a close up. I have cut 16" ice with this, its a BEAST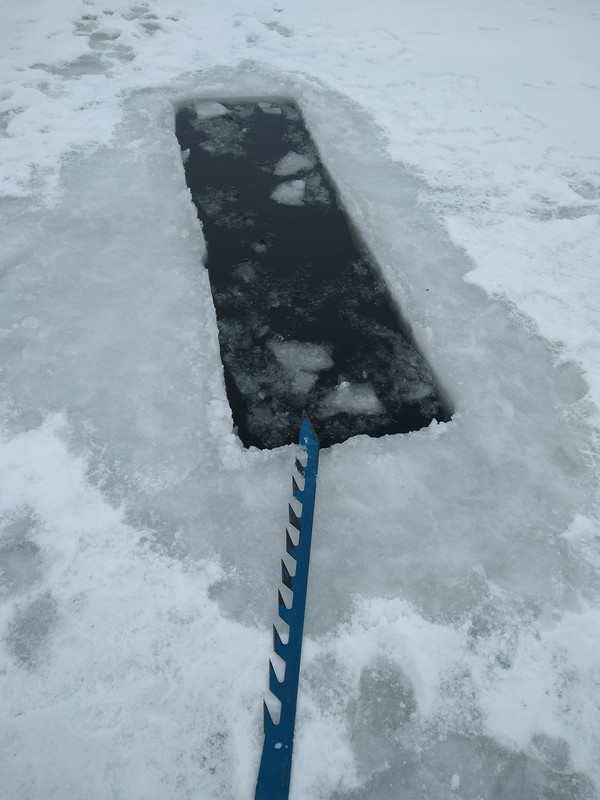 Here is my spear. I thought this had some history to it, as my cousin Wamp gave it to me and said it was his dads. I got it from him back around 1991. Wamp is no longer with us, but his sister texted me the other day and I sent her this pic and said show this to your dad and see if he recognizes it. I did not know what to expect back he is 92. She sent right back and said it was his dads and they speared with it on the Mississippi River (My Uncle Bud is from St. Paul, he now resides in FL). This spear has some history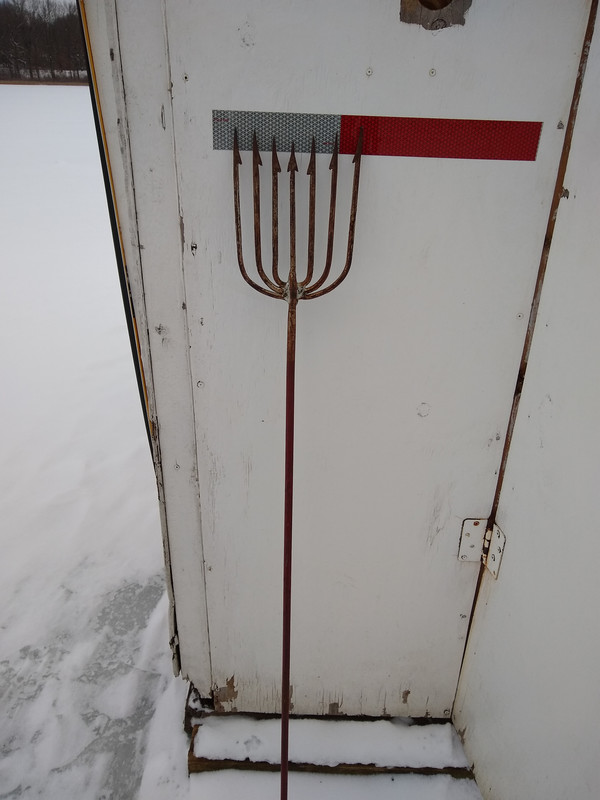 Finally got the shanty on the hole. Sat it on Wednesday for a couple hours, Thursday for even less, then my neighbor who gave it to me joined me today. Nothing yet. Here it is in place. I will spend a little time in this for the next month.
Gosh, you didn't think I would tease you all that bad and not show something with a spear, a hook, or bullet in it would you. Got this one a week ago Thursday on a tip up. Nothing huge but broke the ice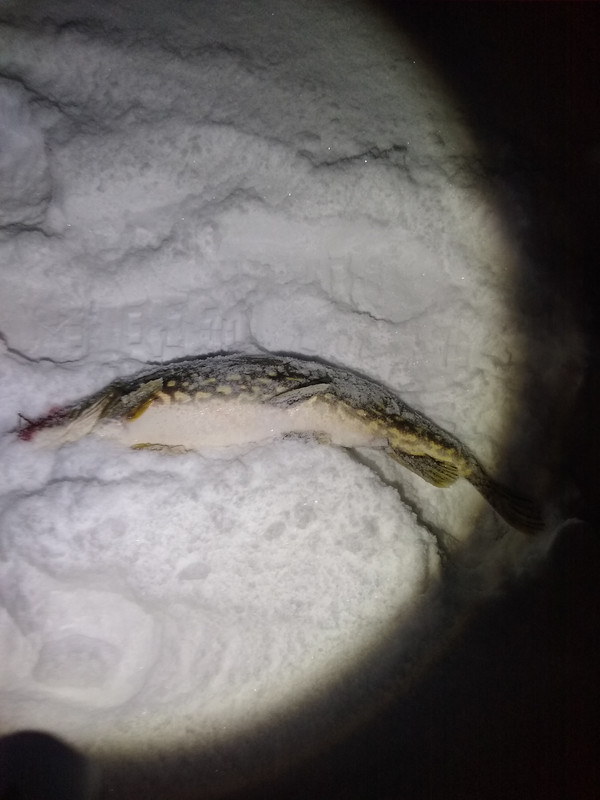 My shoe next to it for some scale. I have a 10.5 or as some say the king's foot. Only reason I say that is its 12"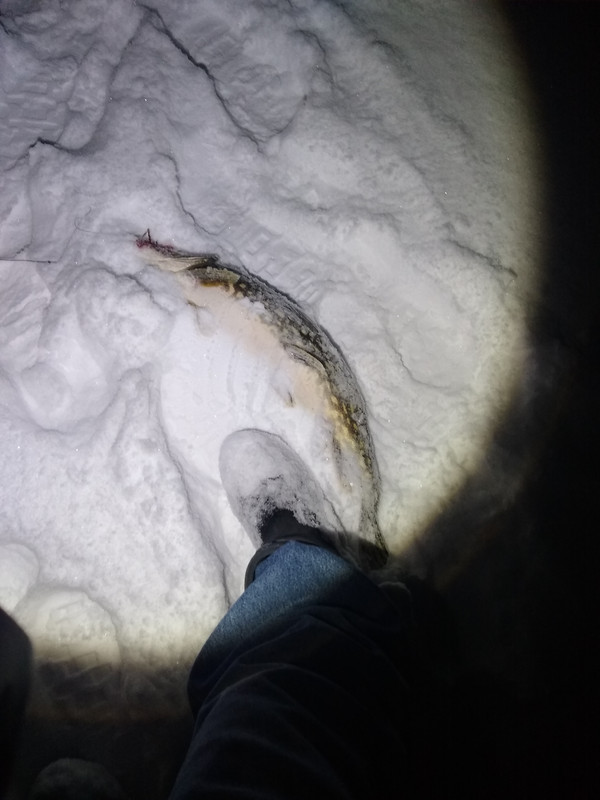 Then my ugly mug with it. See sometimes I get people to take pics of me. I had to force my wife to take a pic with my camera, or all you would have is some snow and fish.