Find tracks like this in the snow and your well on your way to finding a mature buck bed. My fingers are 3 3/8" across.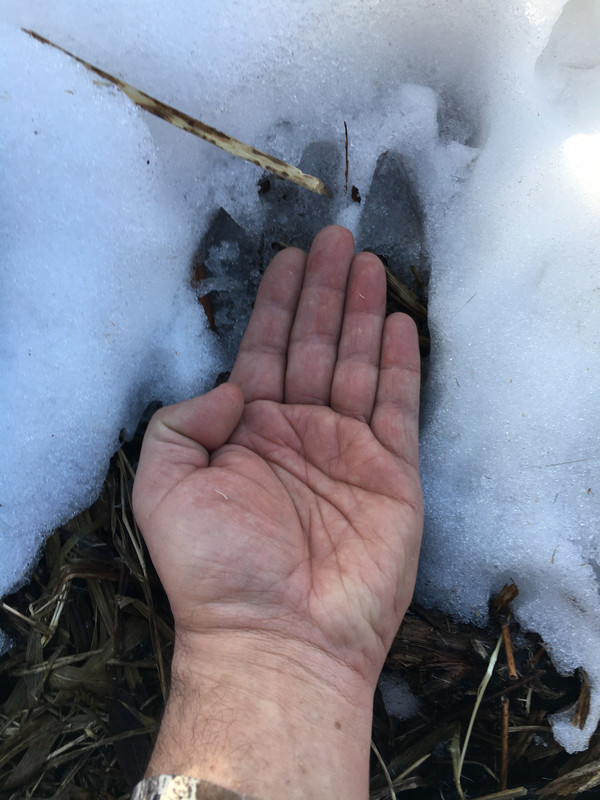 This is a primary bedding area I know well. When I saw the tracks I knew right where he was headed. I originally found this bed the exact same way with late winter snow scouting many years ago.
This isn't the main bed but this one is within 20 yards of the primary bed. Likely wind direction relocated him to this temporary bed on the other side. It snowed a little the night before so the primary bed was covered.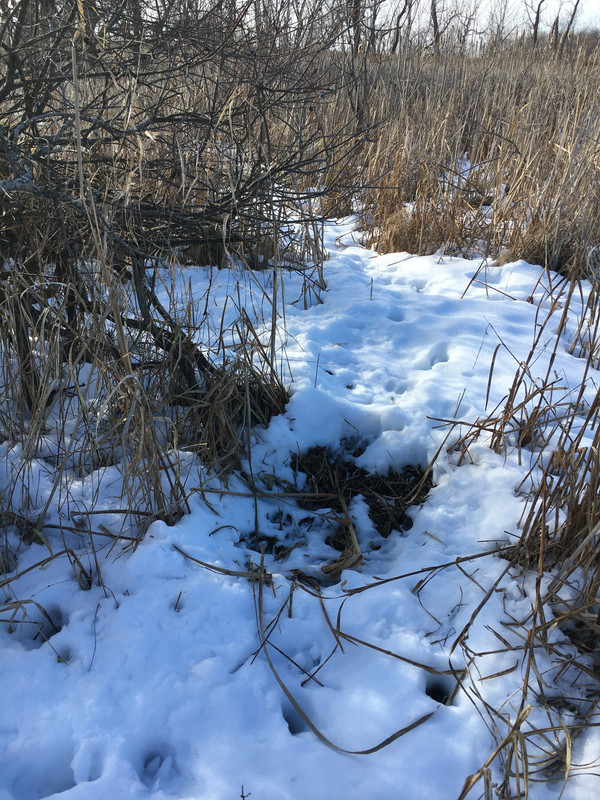 Chest high rub within 20 yards of the primary bed.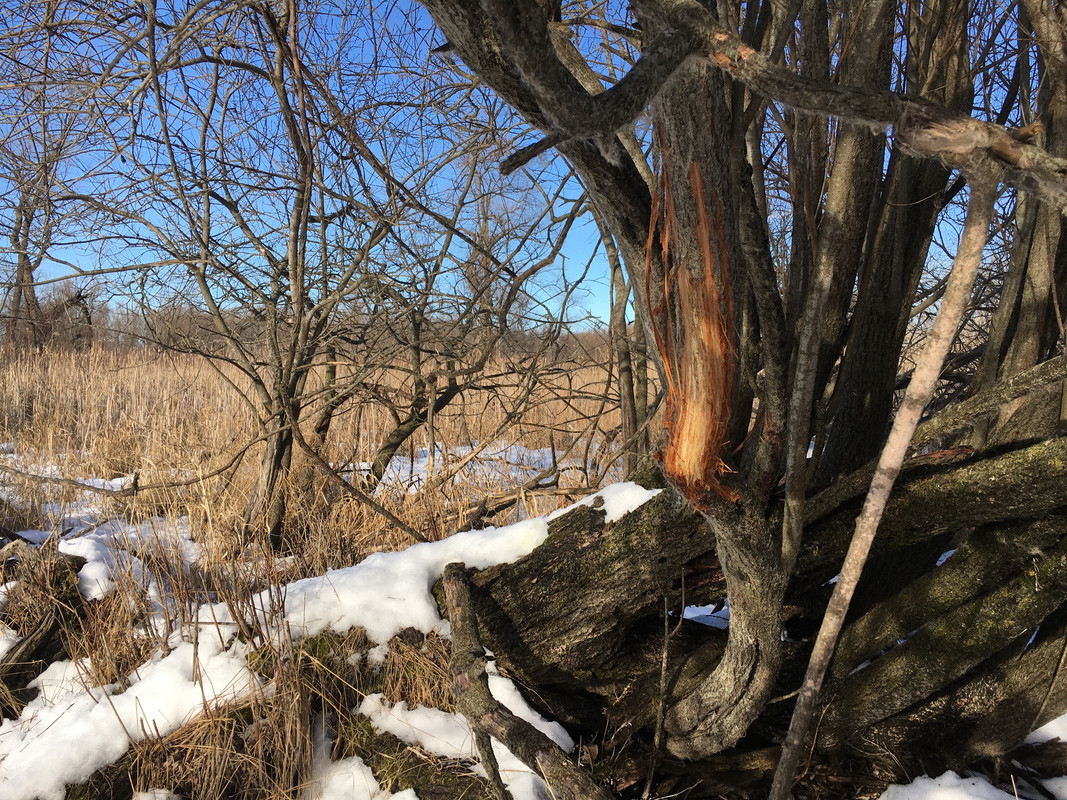 I'm gonna dig around my pics and see if I can find one of the primary bed.