I had been shotgun hunting with the same group for 25 years and my wife had been with us the last 8. Most of the years we hunted the same 120 acres of private. We always filled our tags and my wife and I really enjoyed the camaraderie with the group, but we had been wanting to try hunting on our own on public. The landowner sold 80 of the acres this year, so it made our decision easier and we told the group we were going to try public.
I was pretty familiar with the area we decided on from scouting, shed hunting, and bow hunting. For opening morning we planned to hunt a crp area that had very few trees in it and a lot of sign. The crp was in a bottom below a large ridge system covered in trees. I was hoping there would be hunters in the timber pushing deer down to us. The pressure was way less than expected and nothing was pushed to us, but my wife shot this guy browsing his way to bed just after sunrise.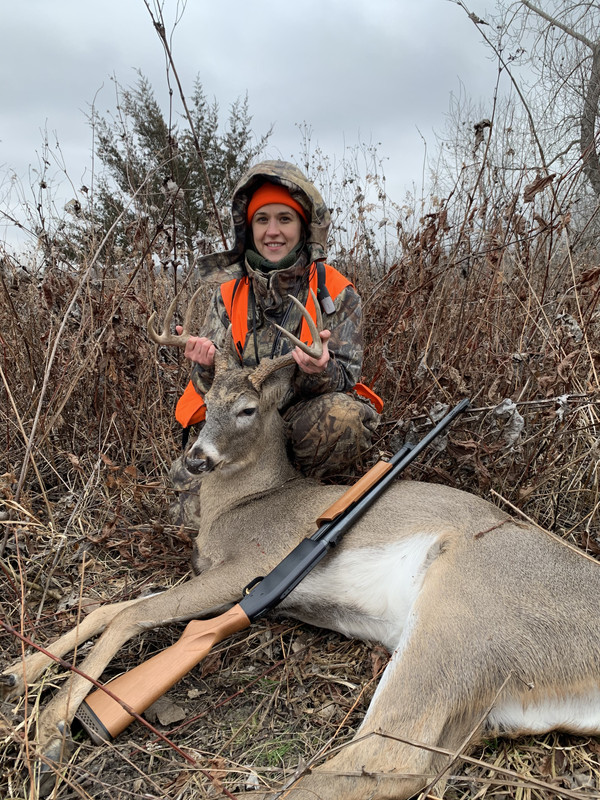 A few days later and we were out again to fill my tag. We had a failed push in the morning, but learned from it. I was thinking about hunting a spot in the evening next to a private cornfield where I had seen a bunch of deer the previous day when my wife suggested we check out a spot where we found a lot of sheds last winter. That spot is a ridge that runs SW to NE that has a few small fingers off of it with good bedding and sets up for a W or NW wind, but today was a S wind. Across the ditch from this ridge was a very similar E/W running ridge that had small fingers pointing N. We came up with a plan where my wife was setup on top of the main ridge just SE of the fingers. I started on the W end of the ridge and started walking across the points of the small fingers towards my wife. As I got to the last finger I heard my wife shoot and got a text that said "Nice Buck!". I made my way to my wife and 80 yards away from her we found her biggest buck to date!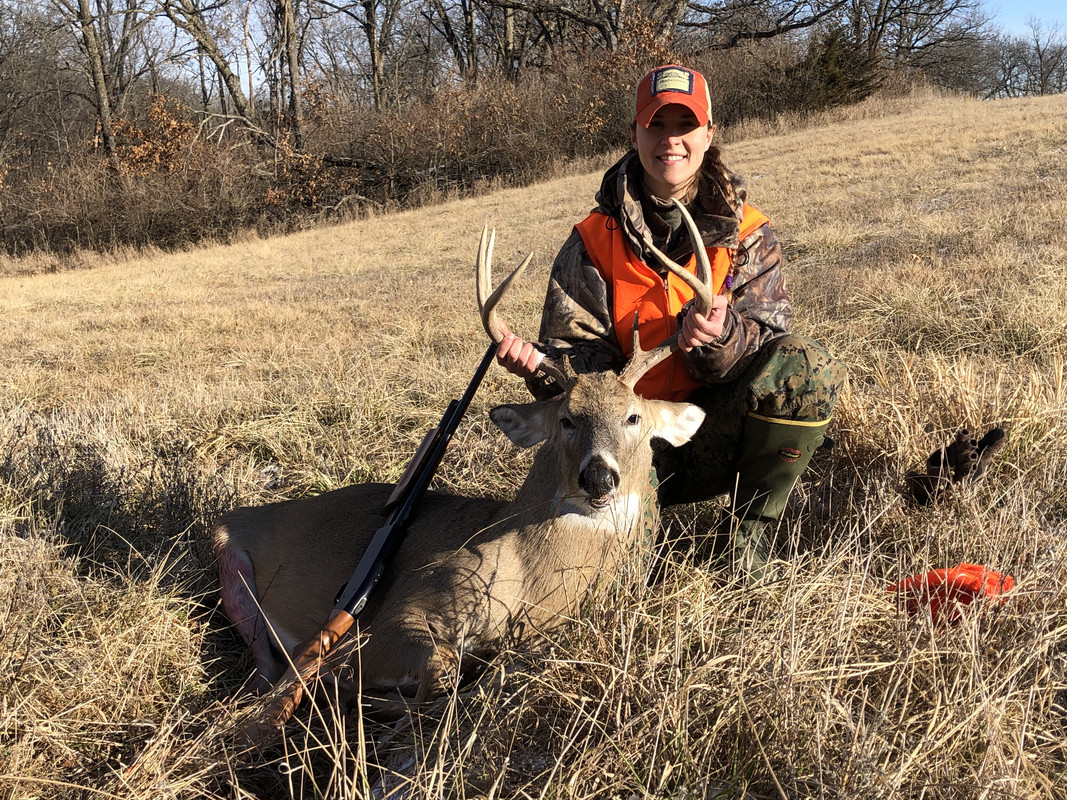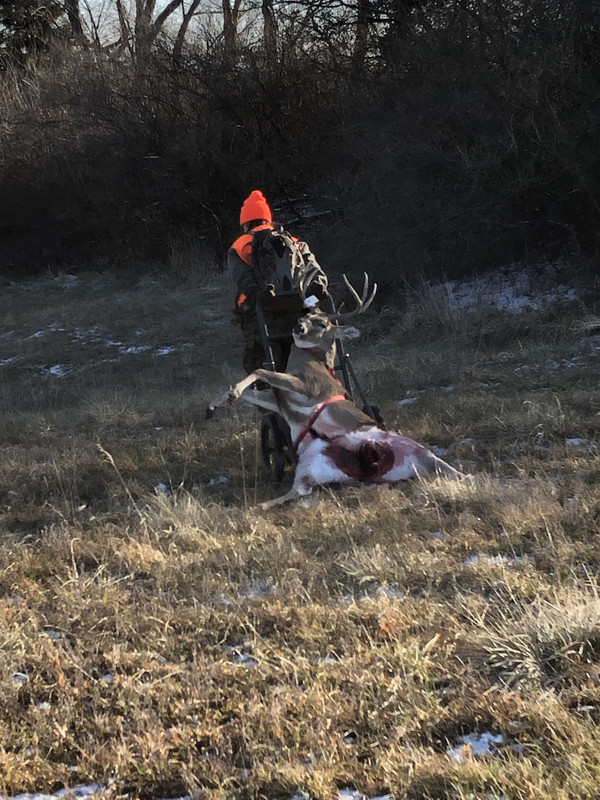 We had a ton of fun and learned a lot this season! Already looking forward to next shotgun season!