Last year (09) I was at Thanksgiving dinner at my folks. I was going deer hunting behind the house. I didn't know it, but when I left, my nephew was crying cause I didn't take him deer hunting. Heck he was only 3! When I got back and found out, I promptly arranged for a hunting trip with him. Turns out, two other neices wanted to go too. Eli and Kierstyn are my sister Lisas kids, and Chloe is my sister Trishs kid.
So here is the only pic I got of our 09 "hunt"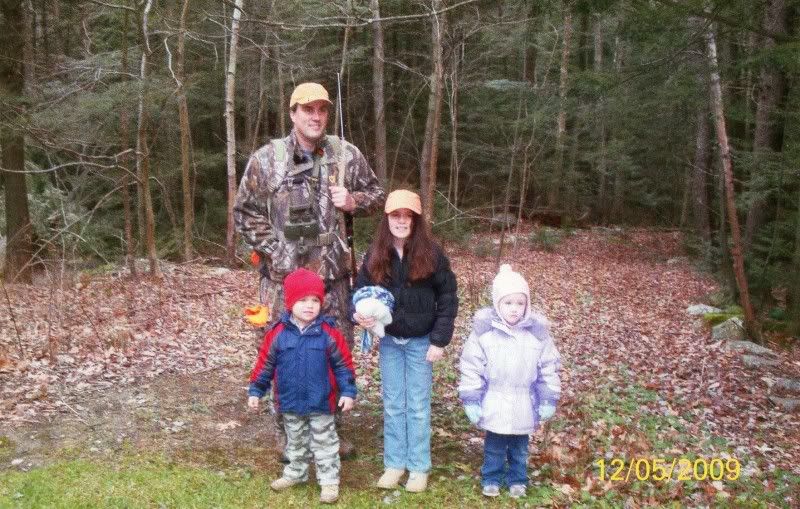 I made it a fun time, and I think they enjoyed it. We saw poop, played in water, and snuck some candy in.
So this year at Thanksgiving, the same thing happened. I actually had kids that wanted to deer hunt! And mother that would let them.
So the old hunting crew assembled for our 09 "hunt". This time I had a camera. I really carried a gun, and a ground blind. I kinda knew we wouldn't see anything, so the objective was to just keep it fun. Here's some pics.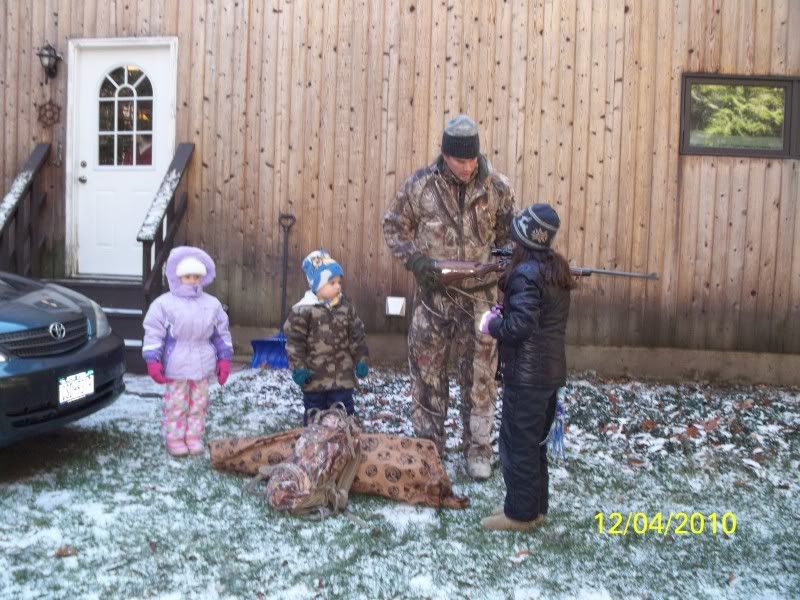 On Top Of The Mountain!