Jason (Hodag Hunter) invited me to go ice fishing with him at his place in northern WI. Jason is a great guy and host. I was there for 2 days and had a blast. We opted to try tip up fishing for northerns. He has an unbelievable set up. His side by side is decked out for fishing including an auger that hangs right off the side of his side by side. I was spoiled for sure!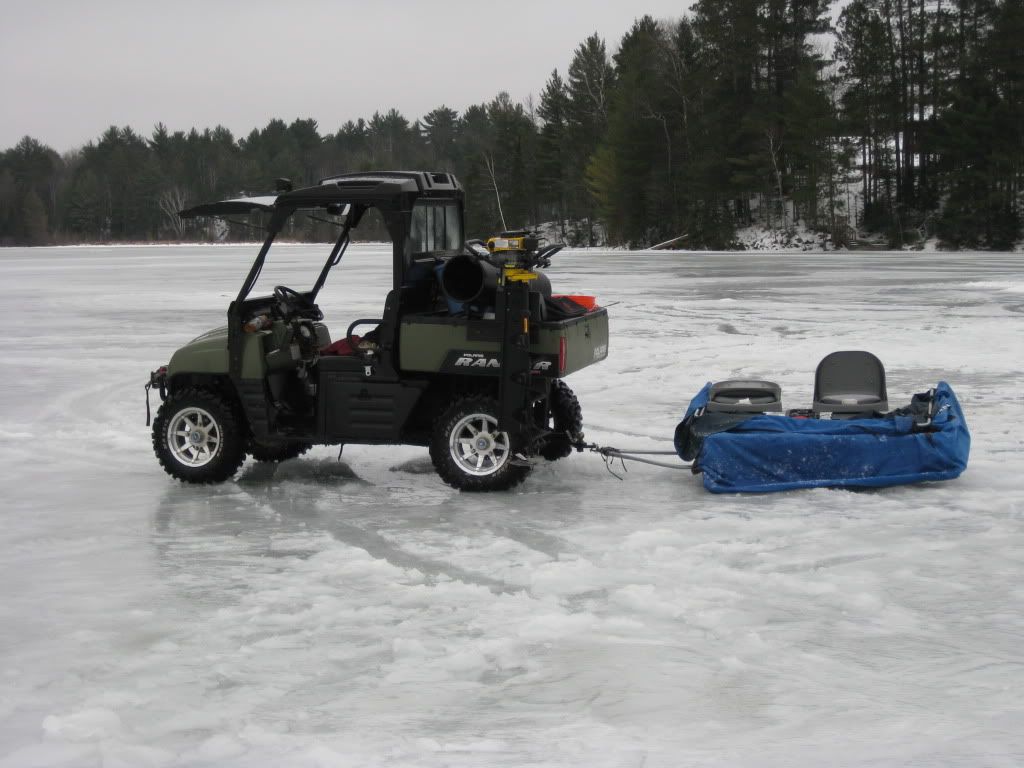 We had many flags and put 6-7 northerns on the ice the first day the biggest being 31 1/2"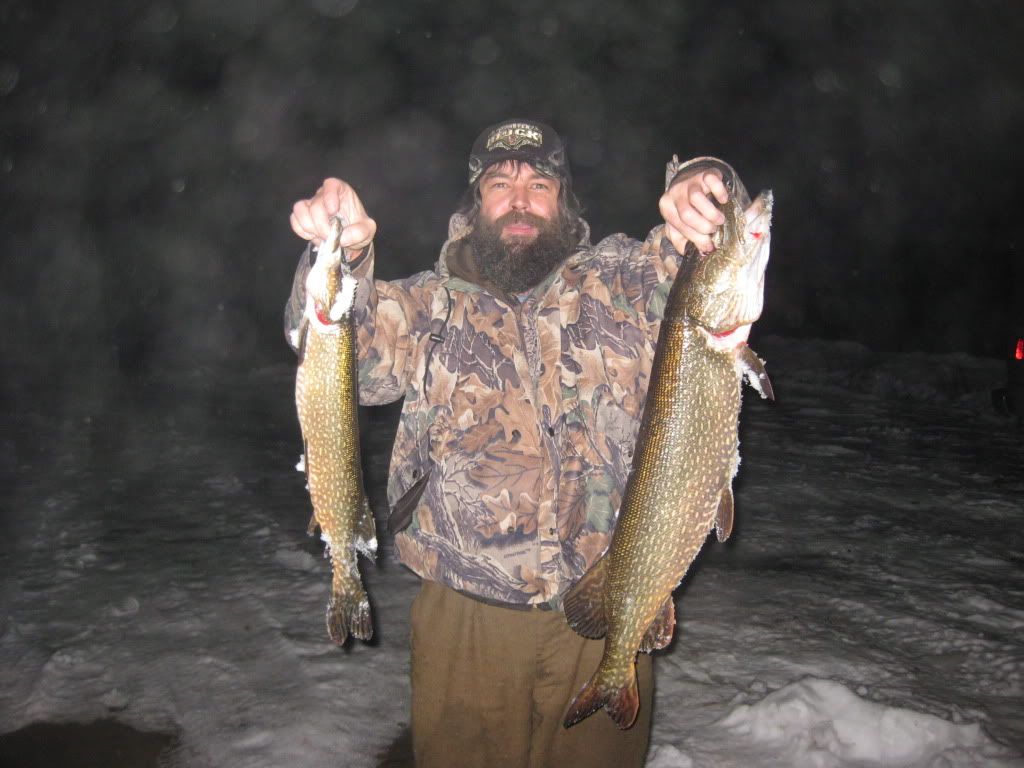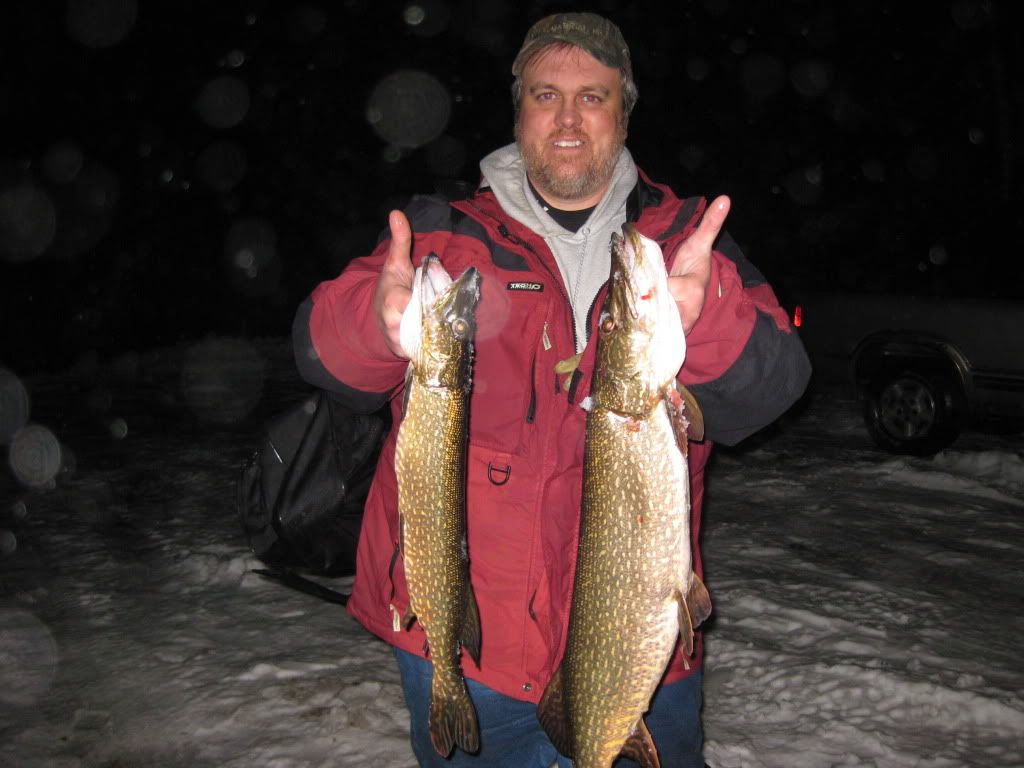 The second day our spot was occupied by a family and though we didn't catch anything on the outskirts we enjoyed watching the kids catch many northerns. The warm temps melted the snow and walking was trecherous the second day.
I suffered one injury on the trip. I pulled up on my first tipup and drove the flag right up my nose.
There was blood all over the place.
We searched high and low to find a hodag (a elusive creature that is said to inhabit the area). We may have seen one on the way home from the local watering hole but to be honest I believe our judgement may have been imparred.
It was a fun trip! Thanks Jason!