I went up to my family's land today to pull down some treestands and trailcams. The snow is deep as heck, so we took a few snowmobiles up there and did a little riding around and checked out a few things.
The deer trails that are there are beat down paths cut a foot deep in the snow, which is pretty usual, but the beds I saw are what Im really confused about...It seemed like there were beds (Im assuming doe beds) EVERYWHERE. It seemed to me like they were just in random places, including the middle of the two foodplots. Some of them had like 3 or 4 beds, some had 10 or so. Are these just temporary beds where a few does laid down to rest or something for a little bit?? Like I said, they seemed very random, and just like out in the middle of nowhere..
The next thing Im wondering about it there is one isolated clump of trees just off the driveway, with an alfalfa field around it. Anyways, when Dan marked my aerial photo for possible bedding locations, he put a dot on this spot, so the last time I was there a few weeks ago, I checked it out. I found no less than 35 rubs, but no beds in the snow. Today, I decided Id check the spot out again and see what was there. Today, there were like 15-20 beds in there, including some of them were down to dirt and leaves. Are these again doe beds that they are just using temporarily and a buck may be bedding there earlier in the year (hence the rubs), or would the buck(s) be bedding there now with them as well. Here are pics of what Im talking about (snapped with my cell phone)
In this pic, you can see 3 beds..The one bed thats down to the leaves, and two more to the right (almost touching it)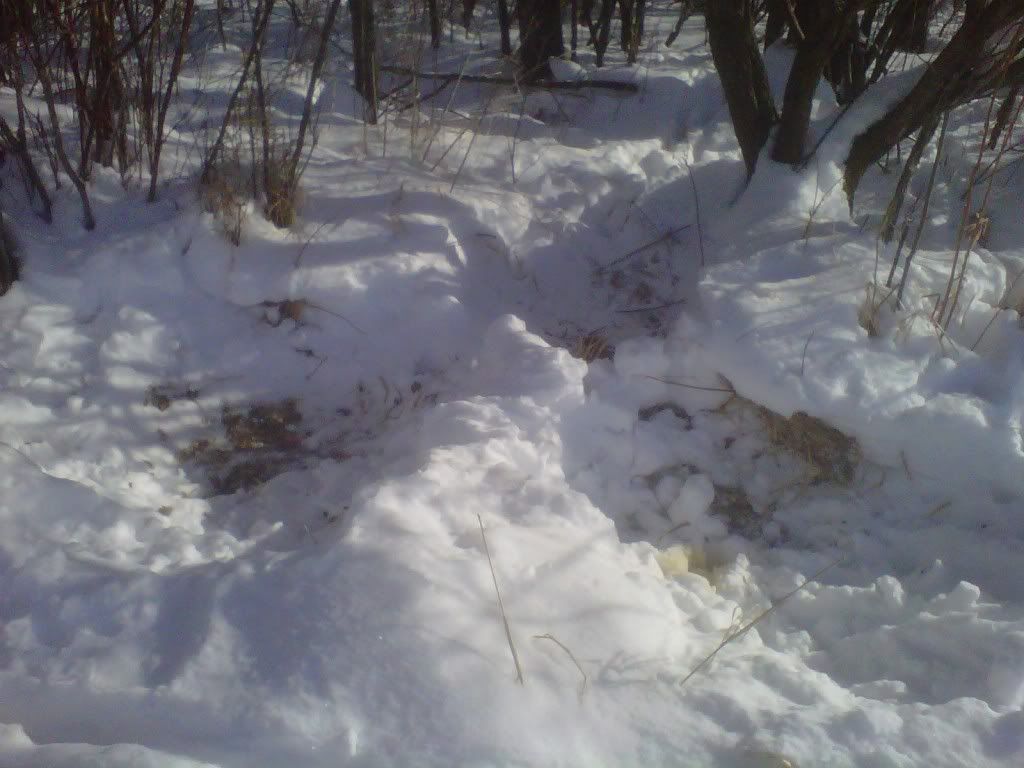 This is another bed thats down to the leaves, and there are two more beds near it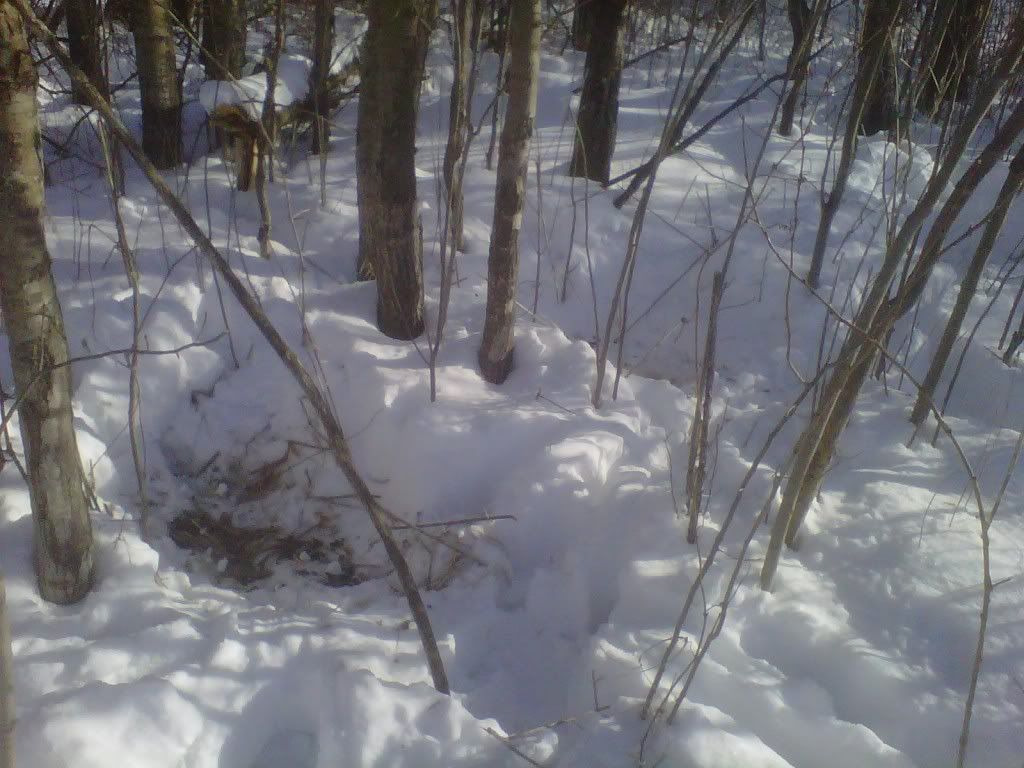 Whats going on, and if all of these beds are temporary, when I do my spring scouting, how do I find PRIMARY beds? How do I know the difference?