I went and got pictures with the rack of my buck from this year and my little tracking buddy Tap at his humble abode.
Here is a picture of me with the rack and Tap.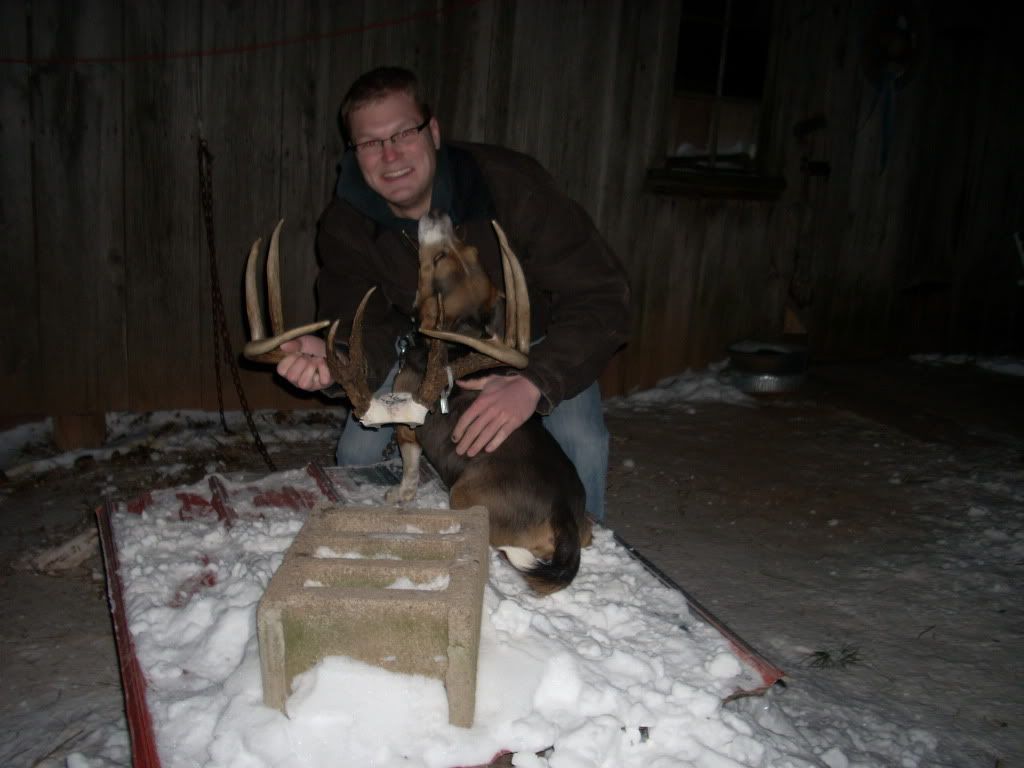 And Tap's owner my buddy Matt.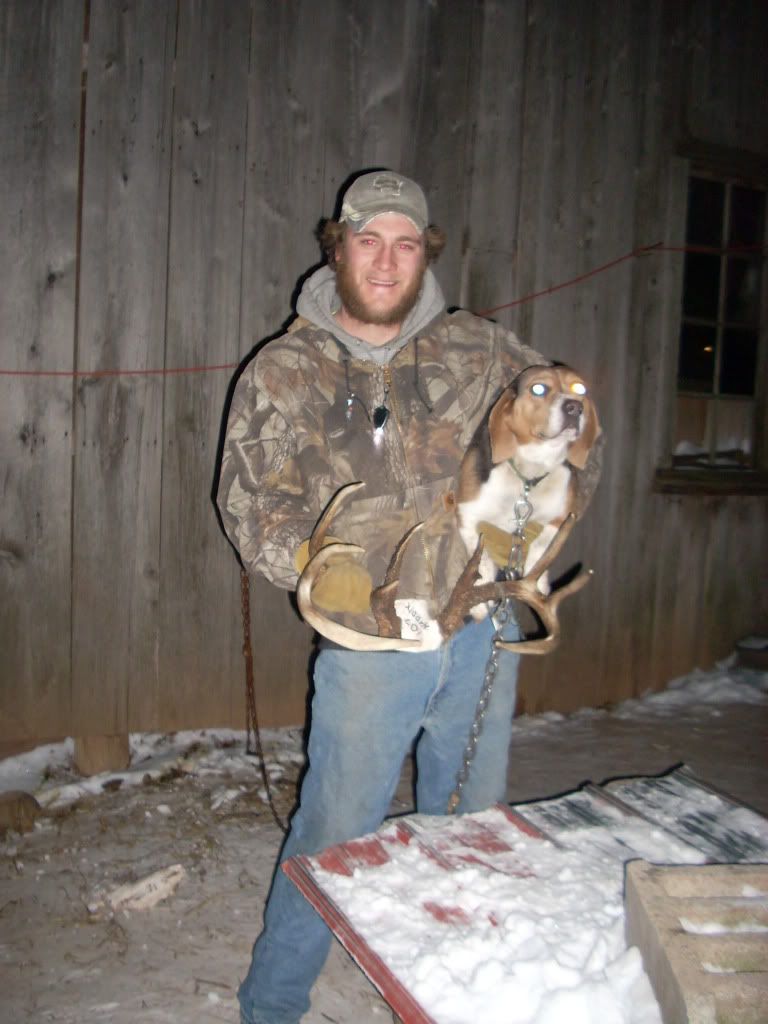 I think the coolest part is that Tap has no deer tracking history. It was just his instinct. Gotta give credit where credit is due.