I thought we could get some discussion going on shot placement and experiences related.
Here is a doe I needed to cut the throat on 2 hrs after the shot. Autopsy showed only scratched lungs and liver hit. Couldn't believe it. I thought I had a great hit so I reenacted it with an arrow back home. Still looked good but facts is facts. I kind of blame it on Montec blades. I never felt them sharp enough. Found her in 6" of water in the swamp.
[img]http://i292.photobucket.com/albums/mm32/arrowbender/deer06005.jpg[
Somewhat amazing to me. She was close and I was @ 20' up.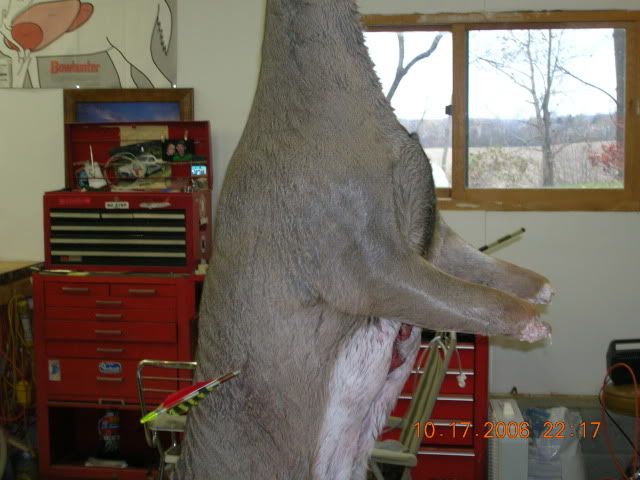 Both lungs had marks just not punched through.