Shot this little fatty last Sat. down SW WI.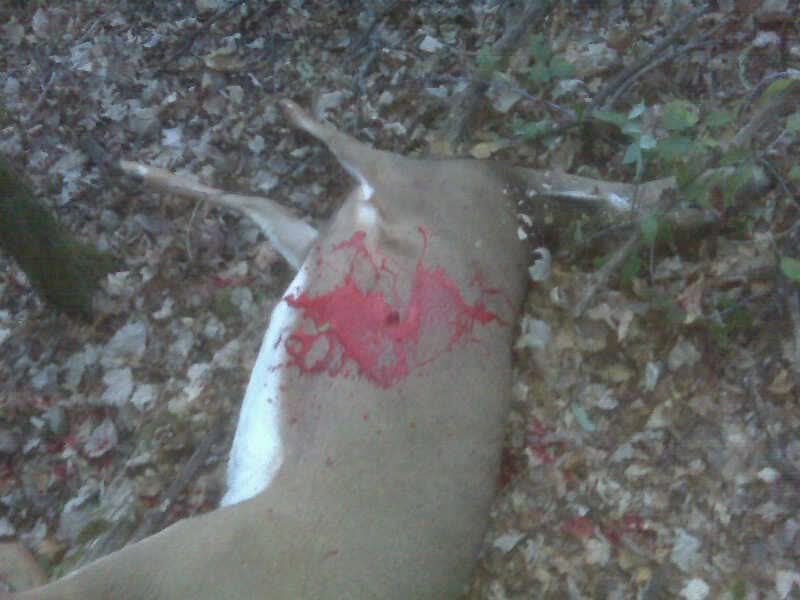 My camera guy fell down and neglected to get any posed pics so this is all I have. I actually really like the pic. It shows just how I found her and it put a smile on my face.
It was a great hunt. Took about an hour for her to finally come in and some very non-agressive, but consistent calling to keep her interested.
Now the freezer's hunger is satisfied and the big boys better beware!