I think we all agree that a dominant buck may not rub near his bed but a cocky aggressive younger buck will. I have proof of this...
I did some summer scouting last August and found this bed, there was no rubs nearby I just noticed the bare dirt and white belly hair. It was a larger bed than I was used to seeing..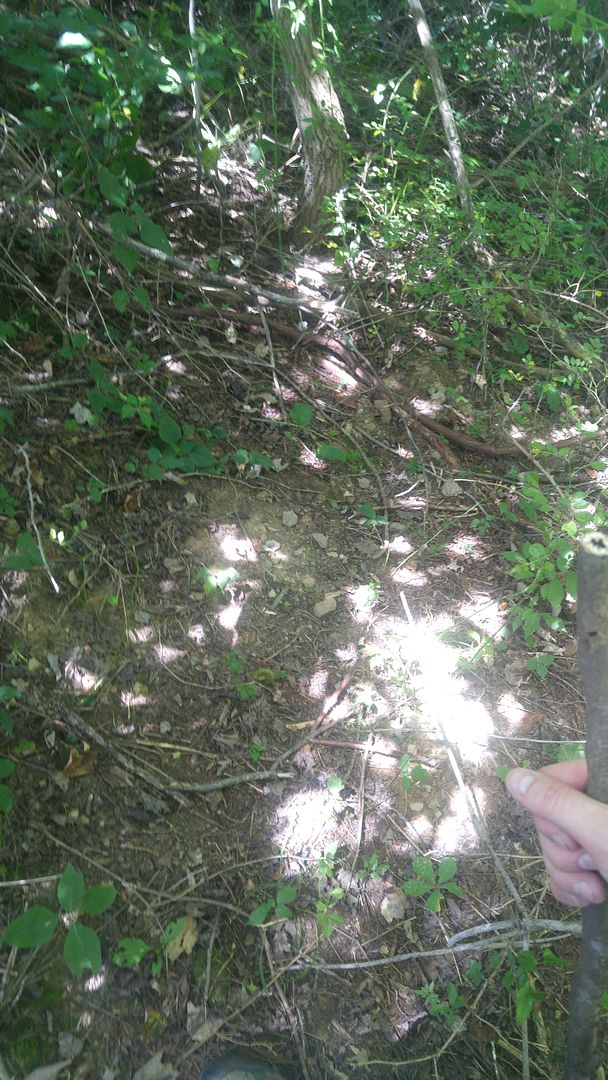 The size of the bed gave me a hunch that it belonged to a nice buck. So I hung a camera on it to get some Intel. I came back about 5 weeks later and immediately noticed a nice rub beside the bed...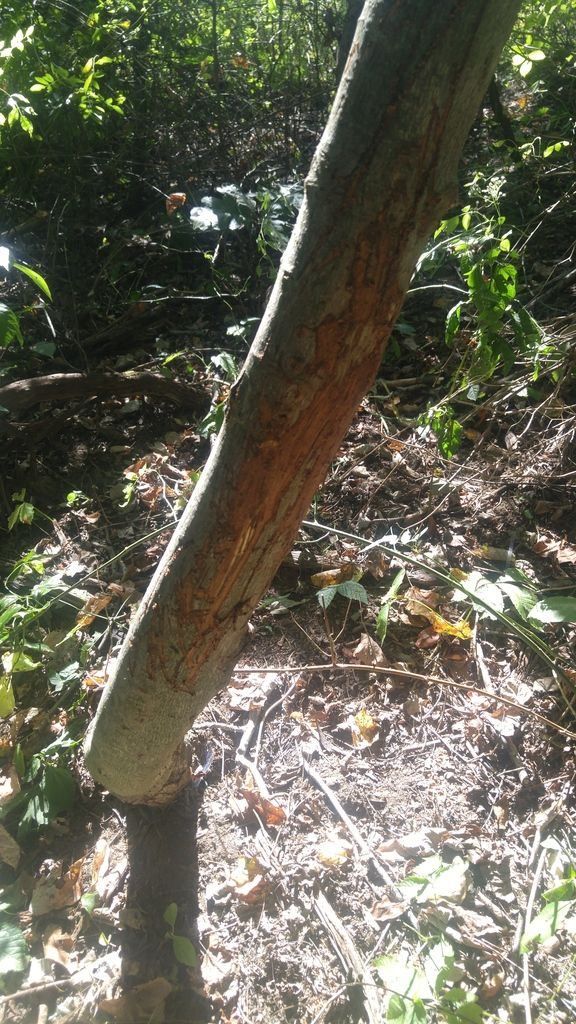 I stood there and checked my camera and saw the bed belonged to this guy. In that time frame he was the only buck to bed in it but a few other bucks had walked past it or stood in it.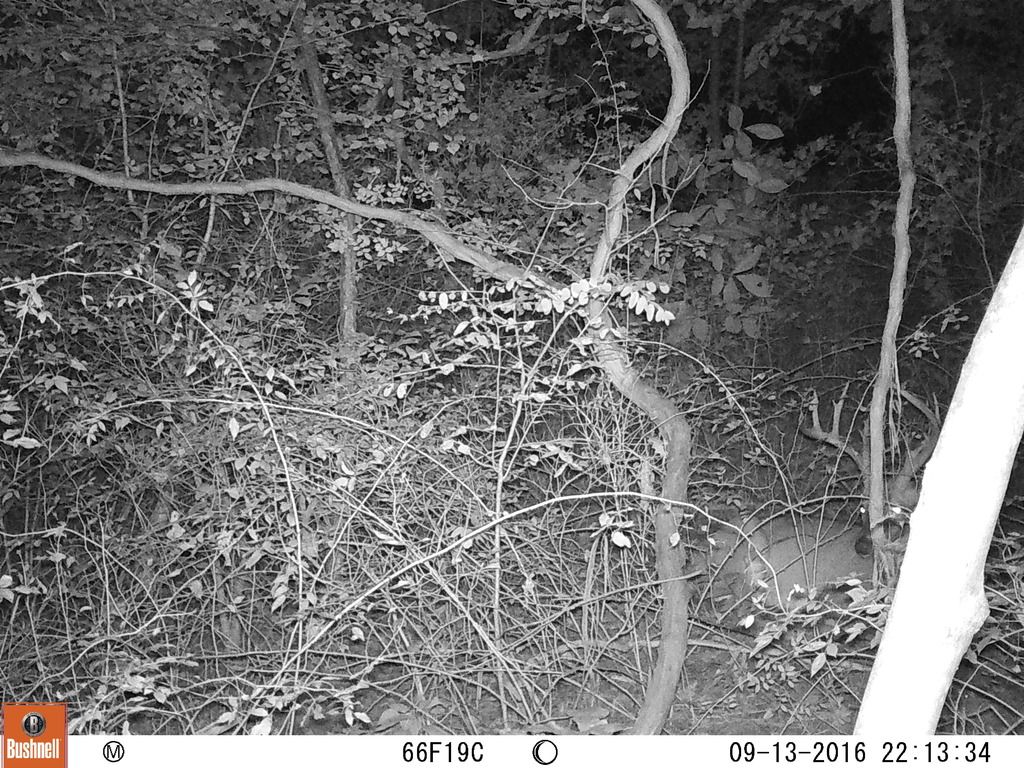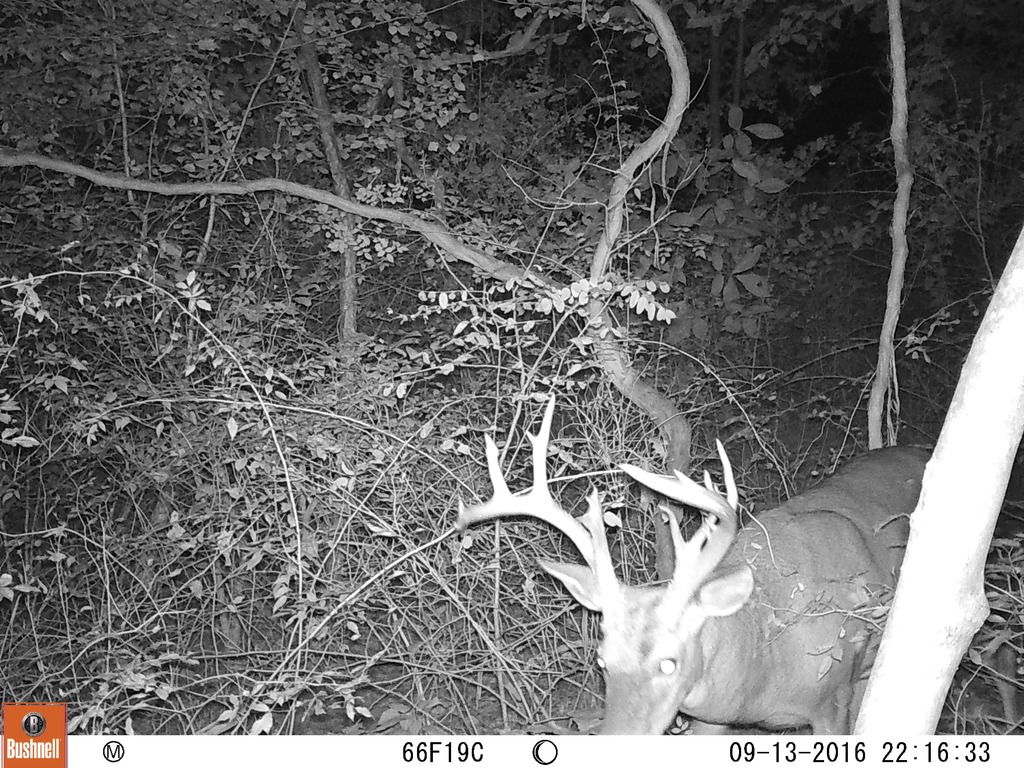 I thought wow, he must have marked his bed with this rub. But no turns out he did not. This different younger buck did... You can just bairly see his antlers here around that tree making that rub.... He would continue to visit the bed several times.