I was impressed with Mikes success rate... 26 hunters and everyone had at least one opportunity to shoot a bear. Lots of bears killed, unfortunately I was hunting most of the time so I only got pictures of some of the bears... Hopefully someone post some pic's of some of the other bears...
Random bear photo's from the successful hunters...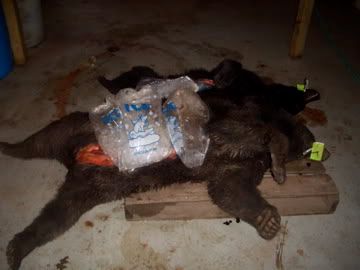 Some of them hardly fit in an otter sled...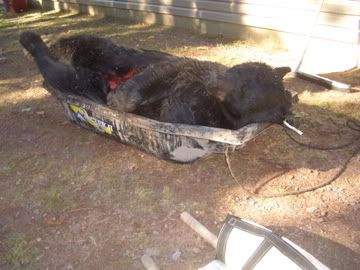 Pumpkin head! ( 401 dressed )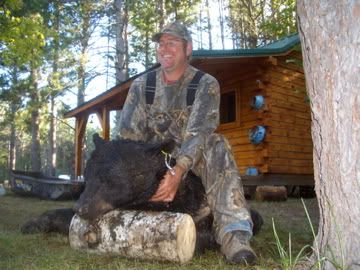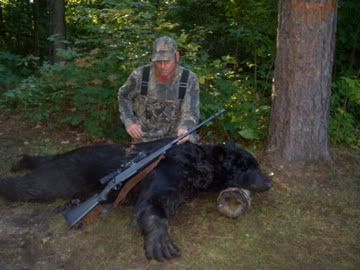 Mud wrestling bear...