Being I've got my trail cams home now from being In the woods In northern Minnesota for the last 3 weeks bear baiting/hunting I figured I'd get them back out In the woods where I deer hunt here so I can then check them when I get back from Colorado at the end of September. Last year Troy Pottenger a friend of mine got me Interested In the Buck Fever Scents and I had some great success with them. This year I couldn't wait to get the cams back out there and make some more mock scrapes using the Buck Fever. The only difference this time Is I had my 3 year old daughter with me helping. I'm telling you, we had a blast!!! I suited her up with some rubber boots to keep the scent down and told her to be careful around the scrapes not to touch anything. For the most part she did AWESOME!!! She did get tired though and had to sit down on the last mock I made. She made her own mock scrape there too. She was super quiet as well. She said, "dad we don't wanna wake up the deer". That's my girl!!! Here are some pics of the 4.5 hours we spent In the woods.
One other thing. I found a good amount of rubs. It surprised the heck out of me with the amount of very fresh rubs that I found. My woods hasn't been rubbed good for a long time. Hopefully this Is a sign of good things to come. I found a couple fresh scrapes too.
The drippers and the bottles of Buck Fever Scent I used. I used Buck Fever Gland for the licking branch and Buck Fever Per/Post Rut on the ground on the scrape.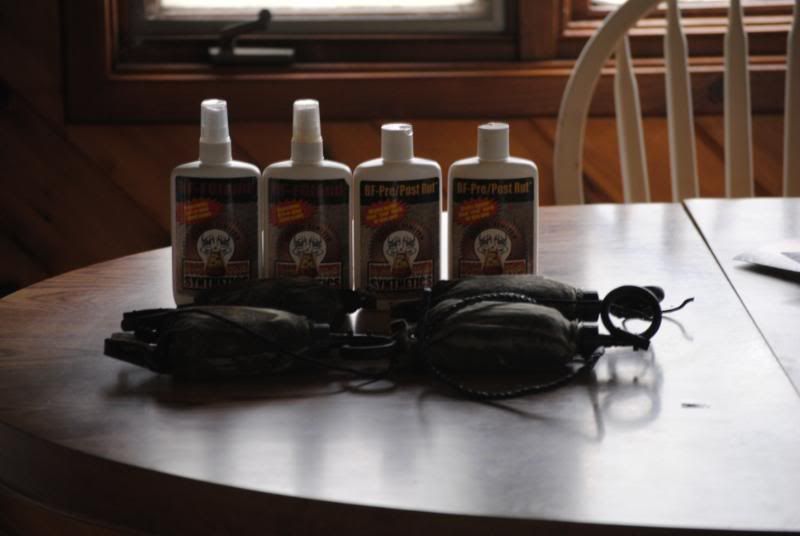 Here's my daughter Lydia posing with the BF bottles.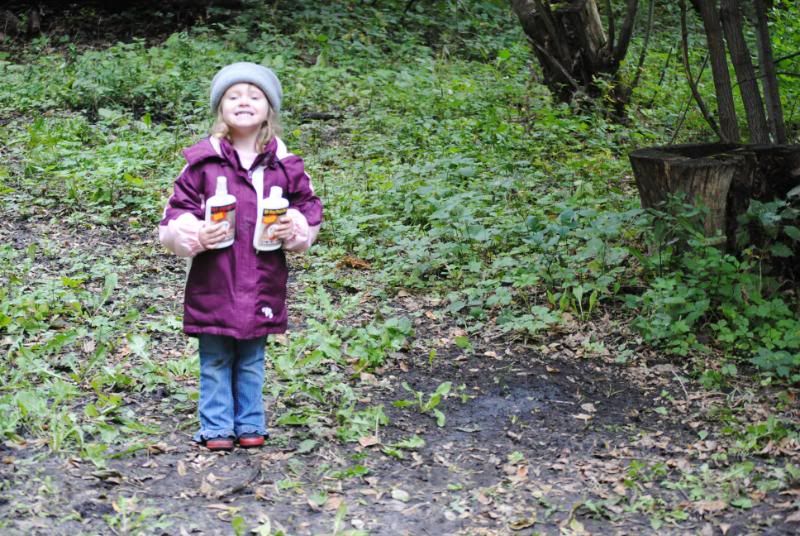 The dripper on top of the Mock scrape.
I soaked It good with Pre/Post rut BF.
Here's my RC60 Reconyx over looking the scrape. This scrape here Is the one I'm most excited about.
Here's Lydia making her own scrape. She told me It was her turn and not mine.