When I'm not plotting my next whitetails death, I like to go deep sea fishing on the Atlantic ocean. My friends and I have been doing it for years so we have some pretty good spots to go. For any given month we have different spots on the ocean, and different harbors to launch the boat from. We target different structure at different times of year. Just like Dan reads the topos for deer, we read the ocean charts for big fish.
Here are some pics from about a month ago. We launched in NH for this trip. A 25lb cod is considered big. My big cod of the day was 44lbs. We caught quite a few others too.
44 lb Cod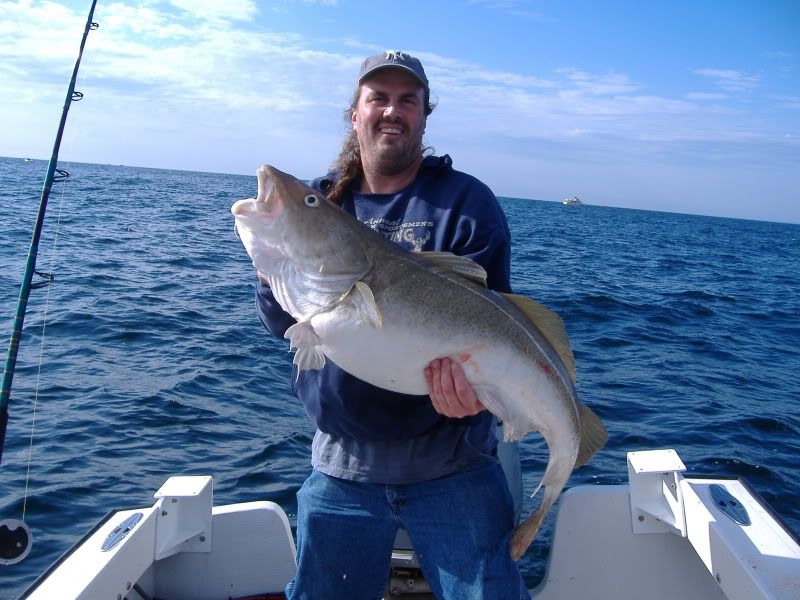 24 lb Cod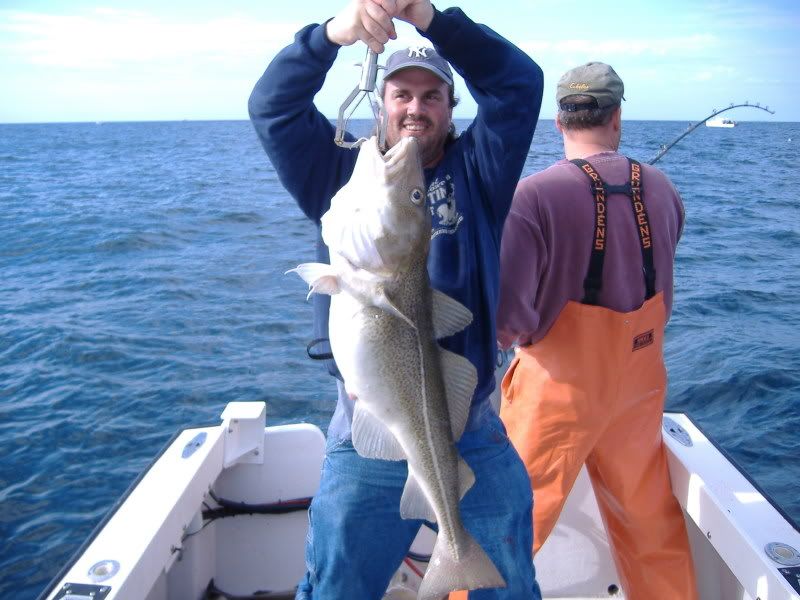 These next pics are from yesterday. We have a spot nobody fishes. There is a shipwreck there, the catch is, it's in 600 feet of water!! If your lucky, you get one shot to get your lure down there just as the boat drifts over the wreck.
Yesterday I caught 8 white hake. A few I didn't weigh, but I did weigh a few. I got a 25, 27, 30, 32, and a 45lber!!! The 45lber was my personal biggest. The
wordl record
is 46lbs, so mine was getting close! Here's some pics.