Hi everyone.. I just came back from canoeing and camping in Minnesota. Wow! I don't think the weather could have been any better. On saturday a bunch of friends and I headed up to Ely Minnesota. On the way we came across this guy on the side of the road. The paws were cut off.
We used Voyageur North Canoe Outfitters
http://www.vnorth.com/
for the rental of are canoes. John and Lynn O'Kane are awesome. They have been in business for 30 years. They have cottages that you can stay in before and after your trip to rest up. They can supply you with anything that you made need.
We all paid for are entry permit($20 reservation fee and $16 user fee per adult) and fishing licence(7 day $29.50)And headed out at 5:30 am sunday. We headed for the Mudro lake access point.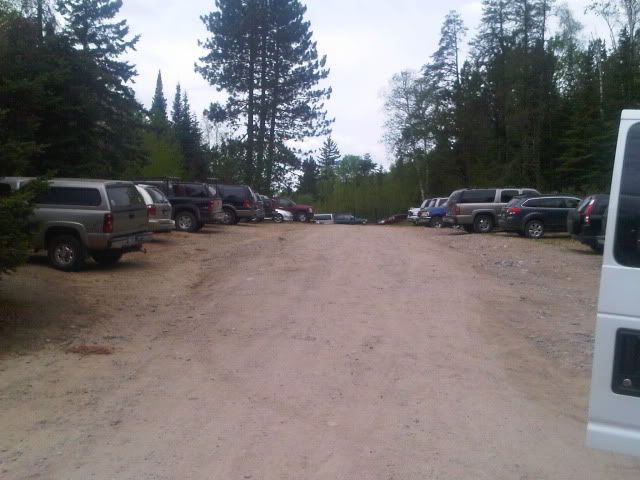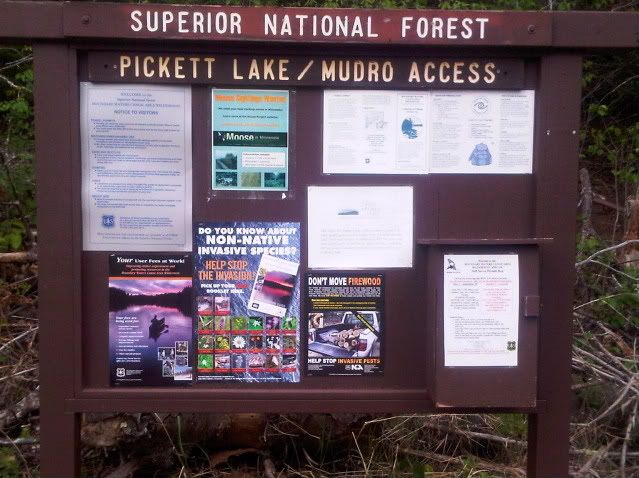 After about a hour of loading up the canoes and a 30 rod portage( 16.5'=1 rod/320 rods= 1 mile) we were finally on are way
Here is a map of are route that we planned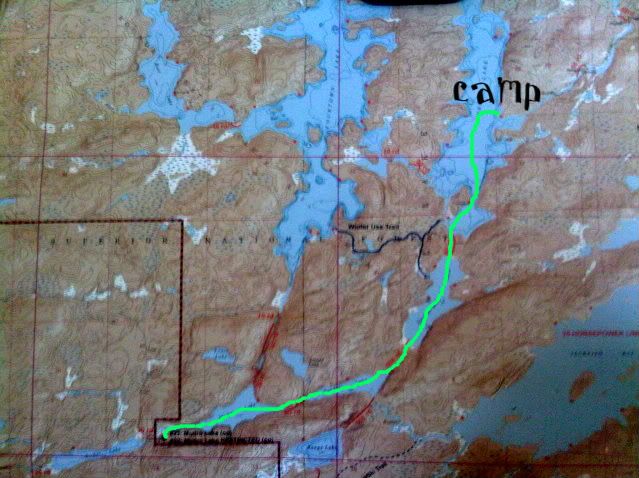 As you can see in the map. We are planning on doing 4 portages and 4 lakes. The first lake we went thru was Mudro Lake. The lake was roughly 1 mile long. Are next portage was 60 rods of pure . It was basically straight up and rocky and straight down.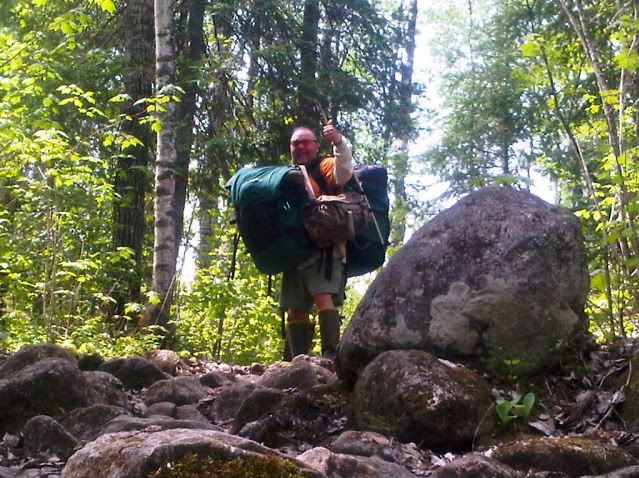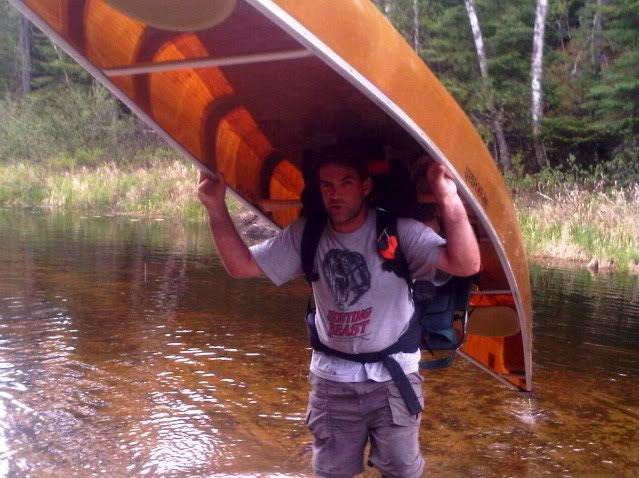 The next lake we hit was Sandpit lake.It was about the same size lake a mile or so.The portage into the next lake was not bad. At least it was a flat 160 rods.There was this cool bridge over the swamp. It must of took them forever to build it.
On or way to Tin can Mike lake. The next portage is on the other end of this pic. It's about a mile and a half.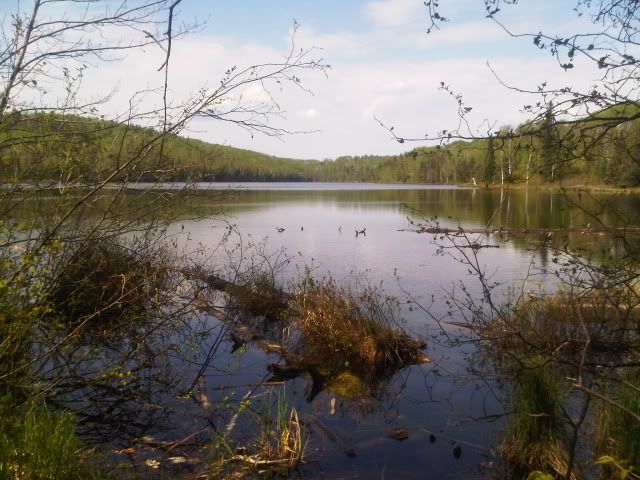 We did the next portage 80 rods into Horse lake. By this time, It was in the mid 70's and we were all whooped. We had a 2 mile canoe ride left to paddle. On the way to are camp site 2 of the guys dumped there canoe. We had to go back and help them get all there gear. They ended up losing 3 chairs 2 cell phones and a wallet with $400 cash in it. After that mess we arrived at camp. It was a great site. Water on 3 sides of us and a sandy beach. Here are some pics from the trip.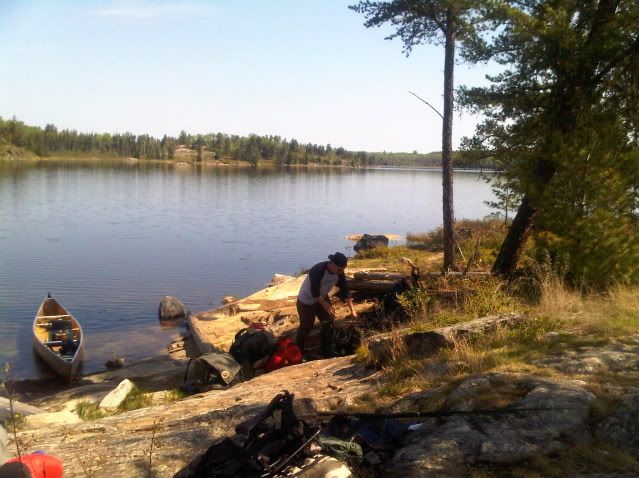 camp is set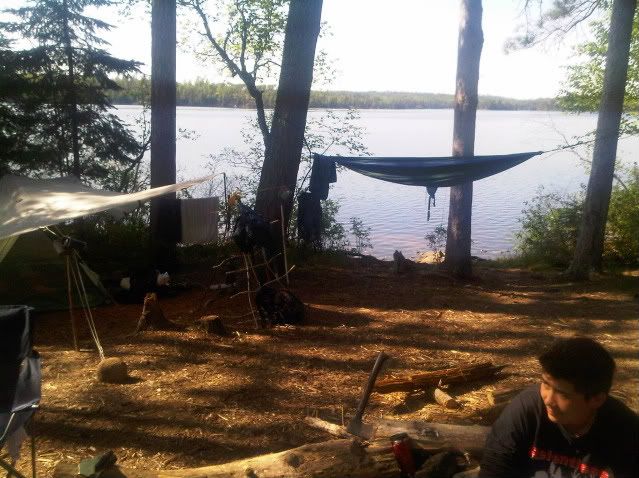 nice rub on the outside of camp
Are live well. worked great for us and the easy pry for the bald eagle. He pick off about 10 bluegills and a 16"small mouth bass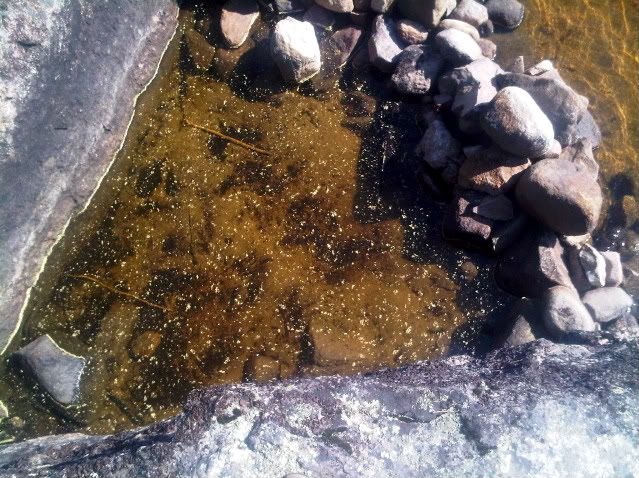 Son zachs 38" pike
Nice gills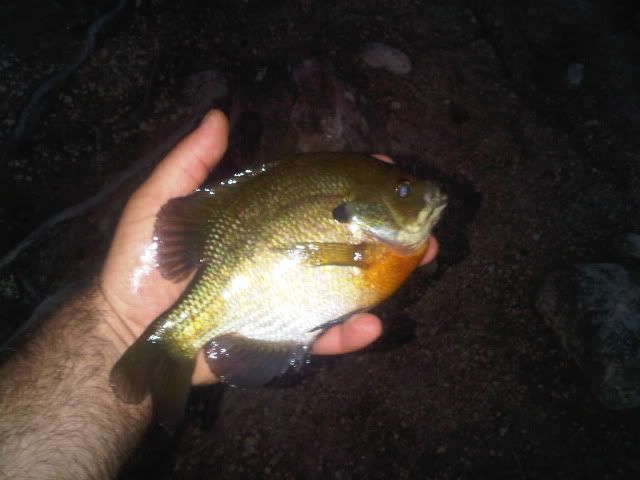 Turtle guarding tent door in morning.
Indian fry bread night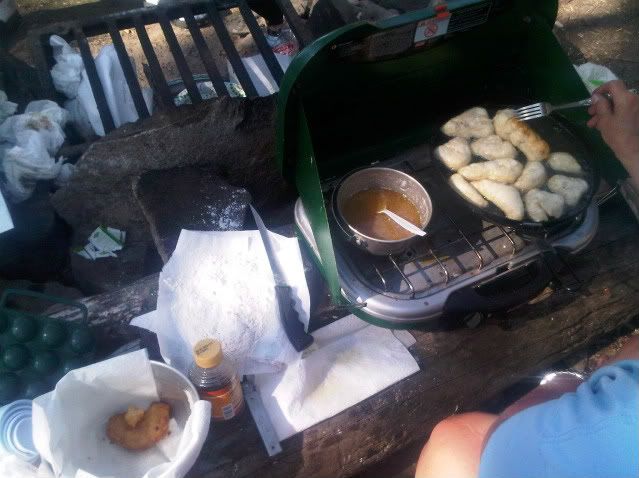 The seagull that ate just as good as we did on walleye scraps
The beach
The awesome sunsets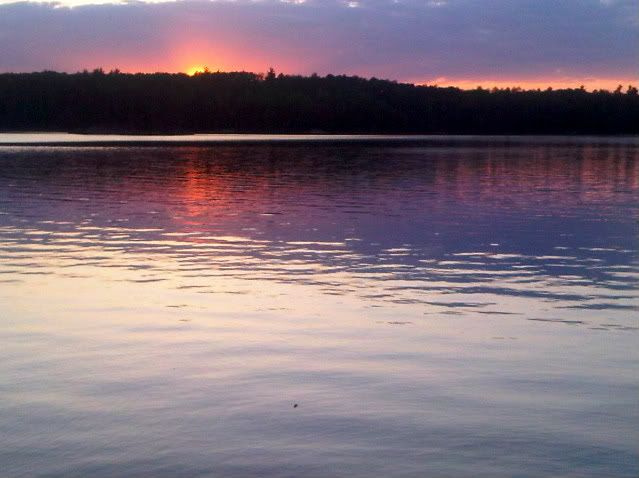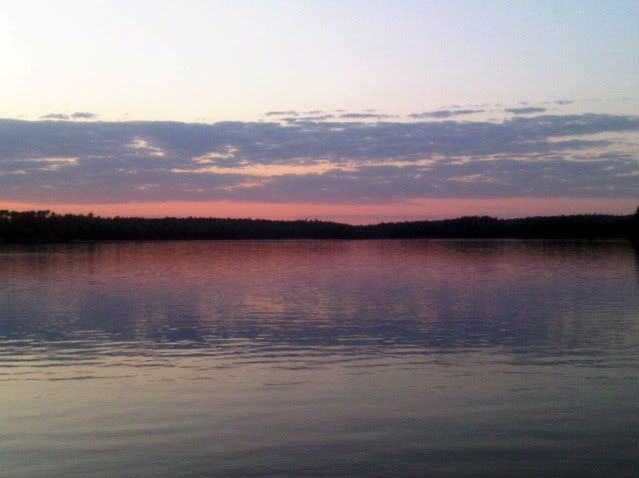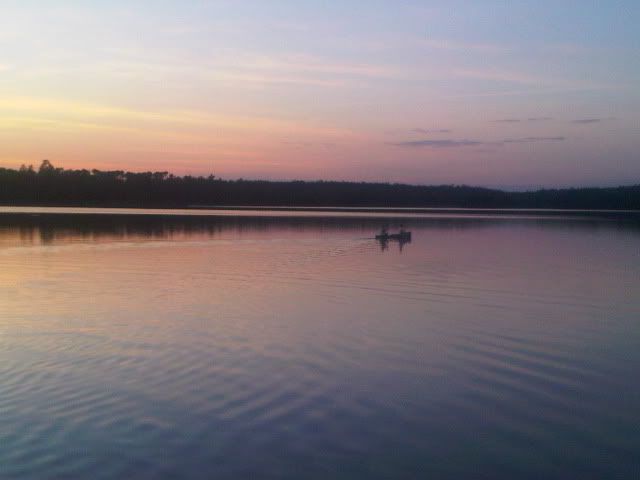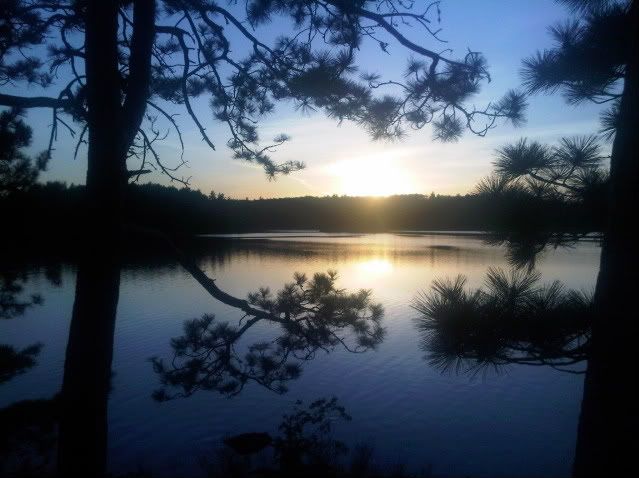 I have a ton more pics. Sick of uploading them. Everyone should try this at least once. It is hard core fishing. It is a lot of work but fun at the same time. It is a cheap trip. For 8 guys the total cost for us was under $2000.00. We did not need to rent any gear or packs. That helped a lot on the cost of the trip.