heres some pics was a good weekend caught around 20 pike 20-34 and a couple bass and walleye. was goood for the time i had in. had my boy with and brother in law whos 13.
heres a view from the pier....
a nice 34incher....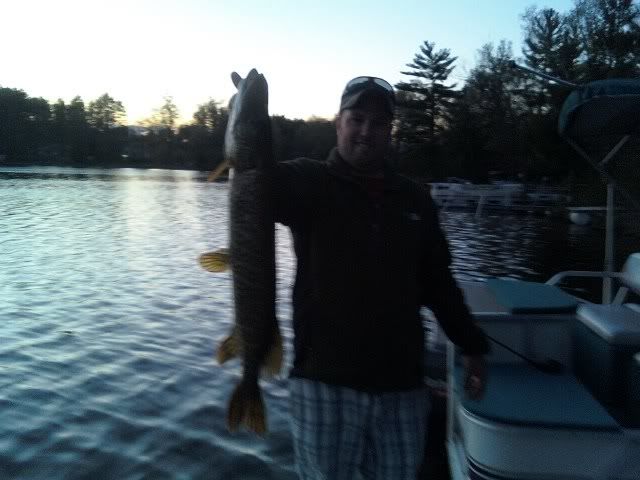 walter.....
heres my boat rehab project i did over the weekend. I had to scrub the living **** out of it , take all the old wood off and clean it more then repaint it . it turned out great
and heres a pic from the wild rose trout hatchery....beautiful browns and brookies....