I don't remember the last time a hunt went so perfectly. I decided to try and kill a bird that methodically roosted by a barn and was just tough to slip in on. I took the long walk and got set up quietly and before long I heard a "yelp yelp yelp" not far by followed by a booming "Gobble'obble'obble". This goes on for a few minutes and at precisely 5:50 am they all pitched down towards me, then ran into the decoys. They were jakes, they were in deep trouble, and then the big boy pitched down 80 yards away. It was now 5:56. He hit the ground in 3/4 strut and did the "mean walk" right up to Peepin Thomas meaning to put a thumpin on him. At full draw I couldn't help but smile as he stopped and eyed the deek, slowly raising his head. I tickled the release and the arrow traveled the whole 7 yards to hit him 1 inch above the beard and came out perfectly in his back. He flopped 3 times and was done. I looked at the clock, it was 5:59 and I had punched the ticket to Tagged-out-ville.
Not a giant bird, but you gotta love 2 year old gobblers that think they own the farm! 9 3/4 in beard, 7/8 in spurs, maybe 21 lbs
No stomping involved this time, perfectly placed arrow cleaned his clock.
His view from where he hit the ground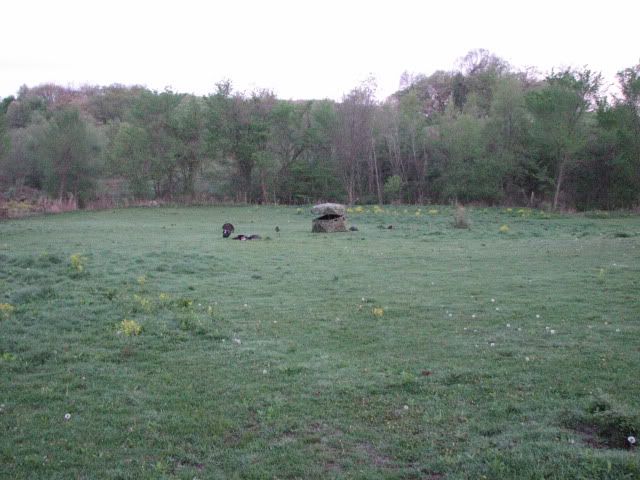 My view from where he bit the dirt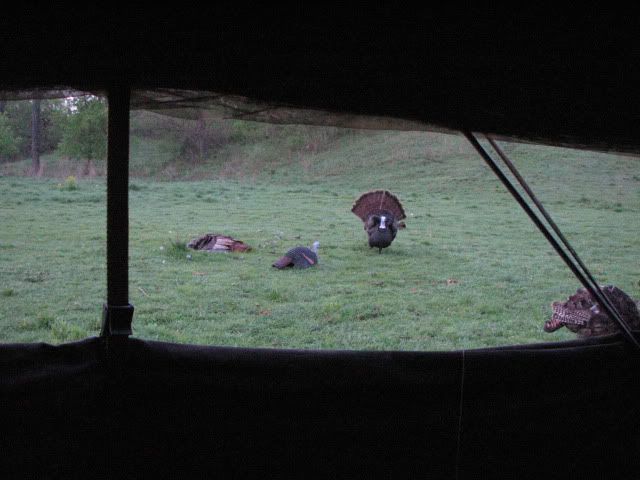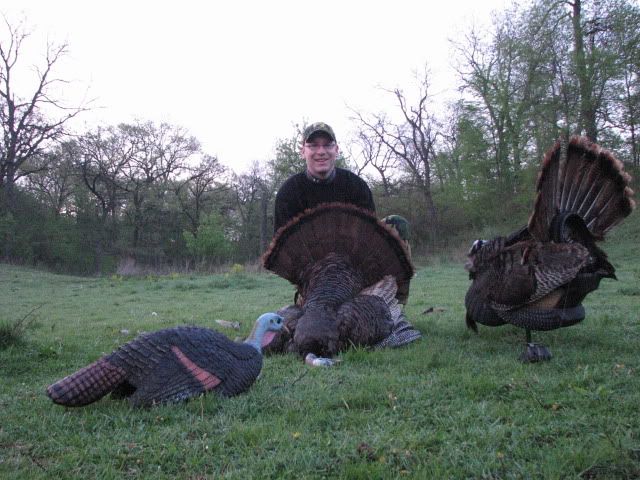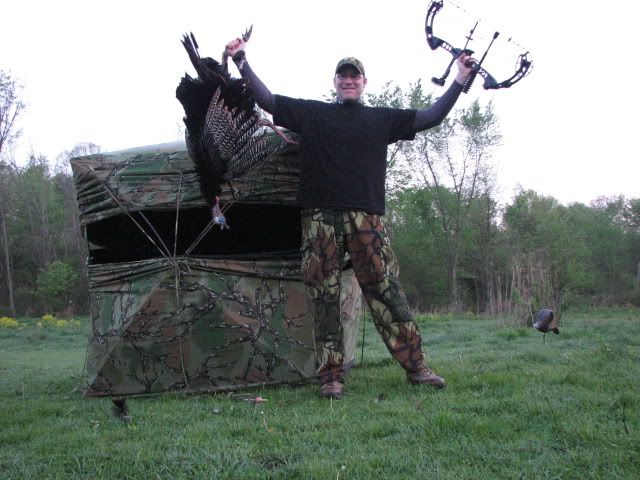 Picture with a little more light up by truck
The girls thought the bird was pretty cool, hope this continues!