I finally got some free time to work on the blind now that its warm enough. I got the remaining walls built and positioned them together for a fit-up and so I can start working on the rest of the shutters and sliding windows.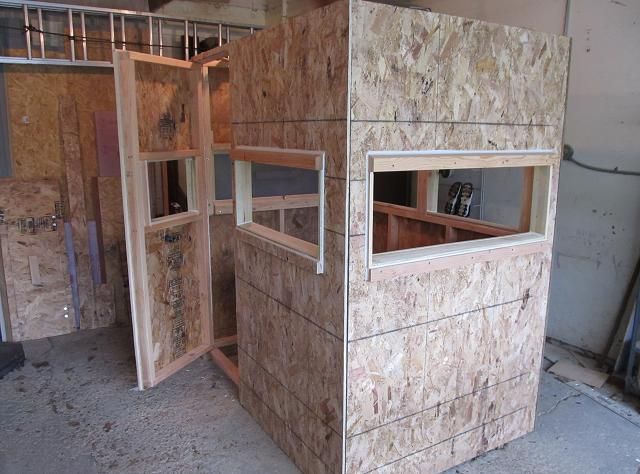 The box now has two coats of Behr Premium exterior paint and the off season shutters are installed. The shutters will protect the stand and especially the Plexiglas windows during the 9 months of the year the stand sits outside unused and exposed to the elements.
The view from inside. I have yet to install the sliding Plexiglas windows on the inside.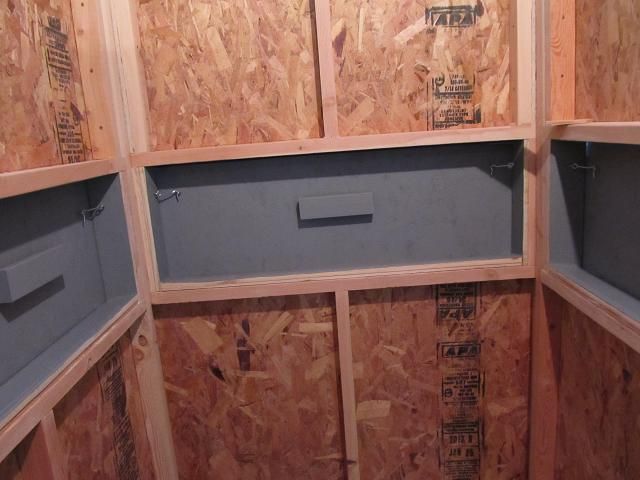 The door has a smaller window and the Plexiglas will not open like the windows on the walls. As such, I had to install a dead bolt on the outside to keep it closed in the off season
Here the shutters are down.
There is a self adhesive foam gasket all around the window opening that the shutter touches to make a weather tight seal. Now its time to build the roof.